Lamborghini - page 54
Lamborghini Murcielago LP640
1/18 by AUTOart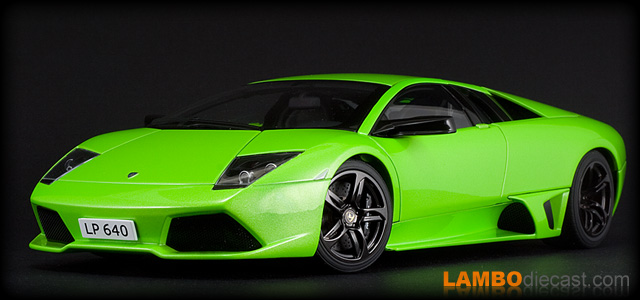 I for one really like this green metallic shade on the Murcielago LP640 1/18 scale model made by AutoArt
Lamborghini Diablo SE30 Jota
1/18 by Maisto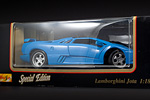 This bright blue shade on the Lamborghini Diablo SE30 Jota by Maisto in 1/18 scale actually exists in real life.
Lamborghini Tractor R8.265
1/32 by Siku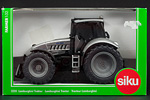 A nice, heavy 1/32 scale model of a 2008 Lamborghini R8.265 tractor made by Siku.
Lamborghini Tractor 190 Racing
1/24 by Ros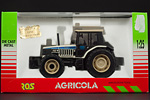 An older version of a Lamborghini Tractor, this time a 1/25 scale model by Ros.
Lamborghini Murcielago 6.2
1/18 by RoadBot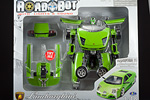 A transformer version of the Lamborghini Murcielago in 1/18 scale, finished in Verde Ithaca.
Lamborghini Diablo 2wd
1/43 by Detail Cars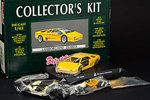 A very nice, 1/43 scale model kit of the original Lamborghini Diablo finished in Super Fly Yellow, made by Detail Cars.
Lamborghini Diablo 2wd
1/43 by Detail Cars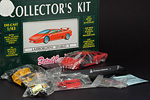 Detail Cars calls this the Lamborghini Diablo S, but there is no such car, probably the S means spoiler, rear spoiler to be exact.
Lamborghini Murcielago LP640
1/18 by AUTOart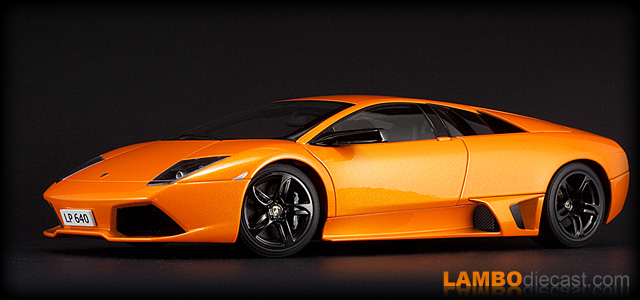 The Arancio shade on the amazing looking Lamborghini Murcielago LP640 in 1/18 by AutoArt ... looks great actually.
Lamborghini Gallardo Superleggera
1/18 by AUTOart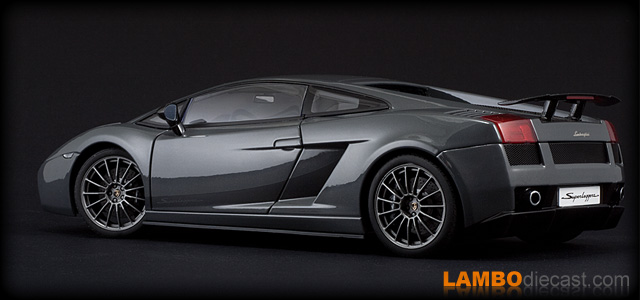 The Grigio Telesto shade on the Lamborghini Gallardo Superleggera sure looks great, this is the AutoArt made 1/18 model.
Lamborghini Diablo VT 6.0
1/18 by AUTOart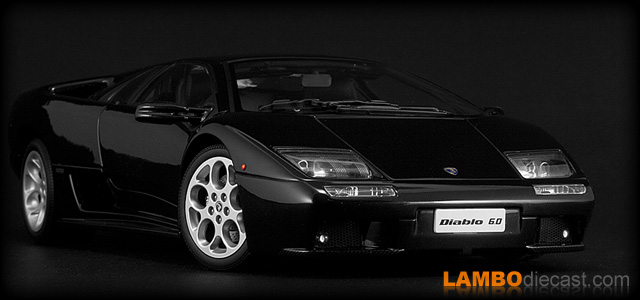 I already owned the yellow and the orange version of the AutoArt made Diablo VT 6.0, but you must admit black looks really nice too.
Lamborghini Countach LP500S
1/64 by Hotwheels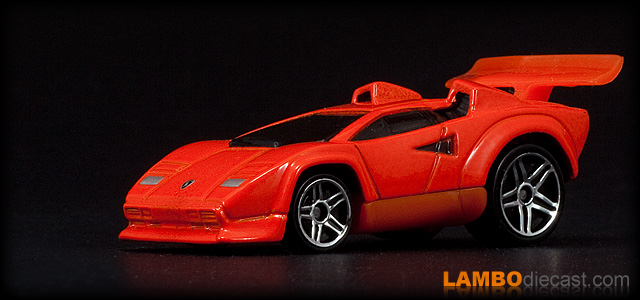 A very special Hotwheels toy on the Lamborghini Countach in 1/64, note the rear wing.
Lamborghini Tractor 265 Traction
1/64 by Siku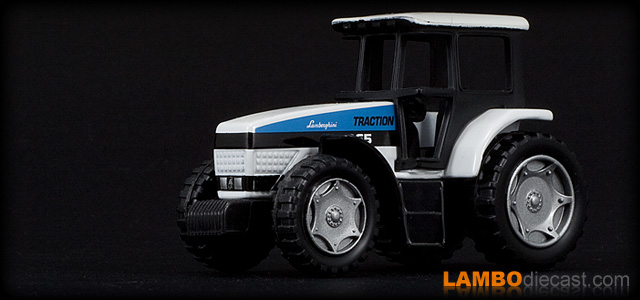 A nice small scale Lamborghini Tractor made by Siku in 1/64 scale.
Lamborghini Cheetah
1/32 by NewRay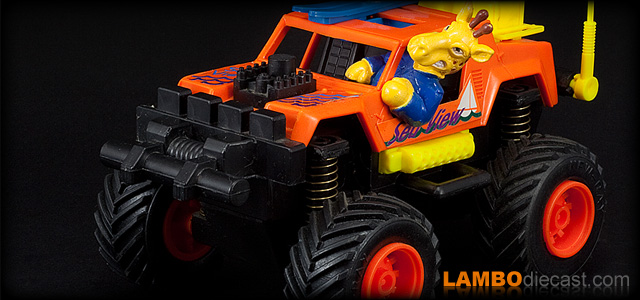 Just a toy, and not even too accurate, but this one sure put a smile on my face when I saw it, the NewRay made Lamborghini Cheetah.
Lamborghini Countach LP500S
1/64 by Majorette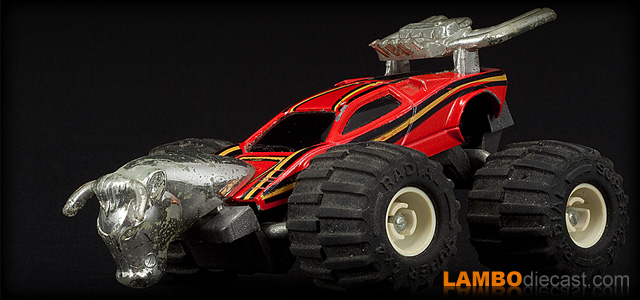 Take a look at this 1/64 scale Countach made by Majorette ... talk about a Raging Bull
Lamborghini Countach LP500S
1/64 by Matchbox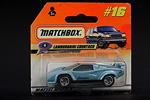 Another shade on the Lamborghini Countach toy by Matchbox, this isn't their best finished model to be honest.