Lamborghini - page 12
Lamborghini Diablo SE30
1/18 by AUTOart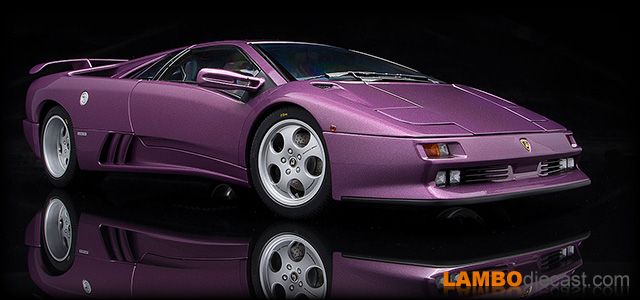 This really is a must-have for any serious collector, the 1/18 scale Lamborghini Diablo SE30 all-opening from AUTOart in the special Viola SE30 shade over a blue interior.
Lamborghini Diablo SE30
1/18 by AUTOart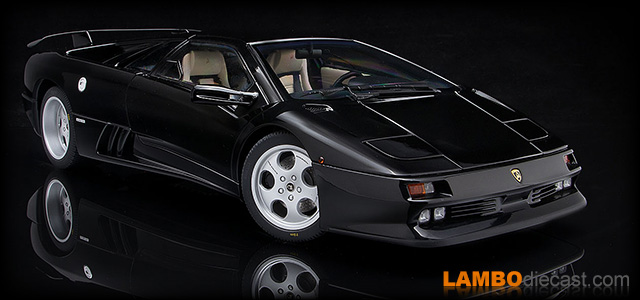 Personally, I love this black Lamborghini Diablo SE30 with the light, almost white interior made by AUTOart in a 1/18 scale, this is such an iconic color combination.
Lamborghini Countach LP400
1/18 by Kyosho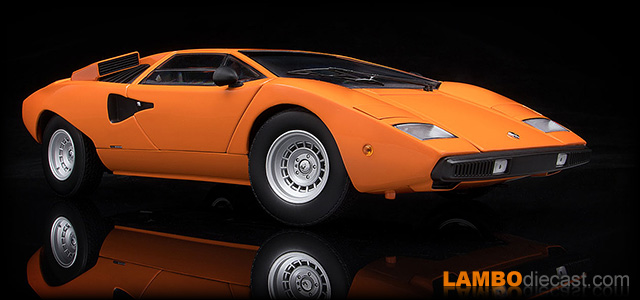 I wasn't specifically looking to add this orange Lamborghini Countach LP400 from Kyosho to the collection, but when I saw it listed at a very reasonable price, I just couldn't resist
Lamborghini Diablo SE30 Jota Corsa
1/18 by GT Spirit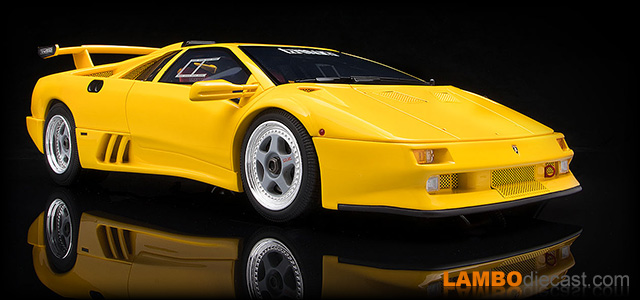 When I saw the announcement from GT Spirit on this bright yellow Lamborghini Diablo SE30 Jota race car, I just had to put my pre-order in for this track-only Bull.
Lamborghini Aventador LP700-4
1/18 by AUTOart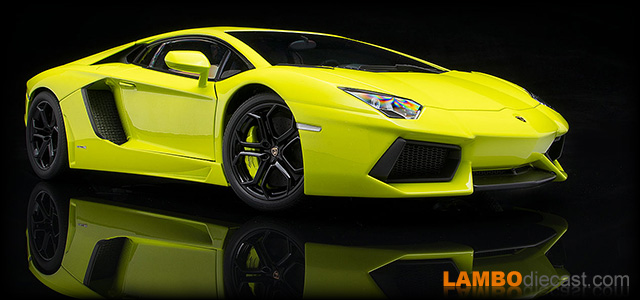 This Verde Scandal 1/18 AUTOart-made Lamborghini Aventador LP700-4 is a serious milestone in my collection, it marks the completion of the series of all nine shades AUTOart released on this model.
Lamborghini Aventador LP700-4
1/18 by AUTOart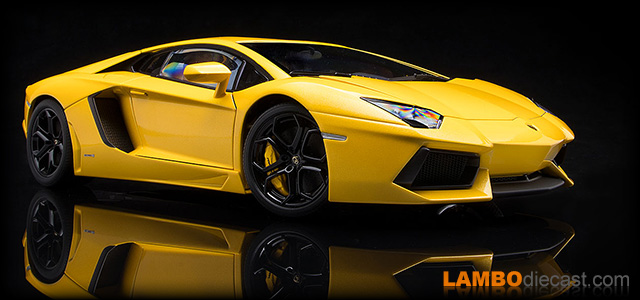 Back when AUTOart released the Aventador in Giallo Orion I couldn't afford it, and prices only went up since then, but I finally managed to add it to the collection now, and I love this yellow spec!
Lamborghini Aventador Ultimae
1/18 by MR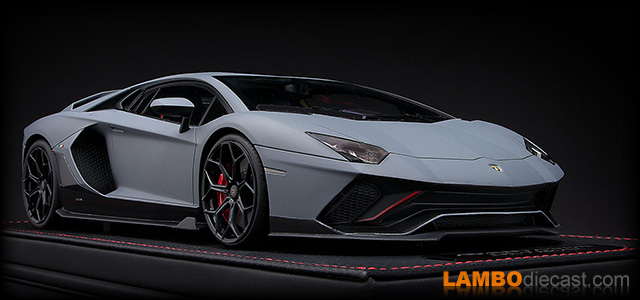 This is the 1/18 MR-made scale model of the final NA V12 model Lamborghini will ever build, the Aventador Ultimae. This is the press release shade, Grigio Acheso. #110/149
Lamborghini Countach LPI 800-4
1/18 by MR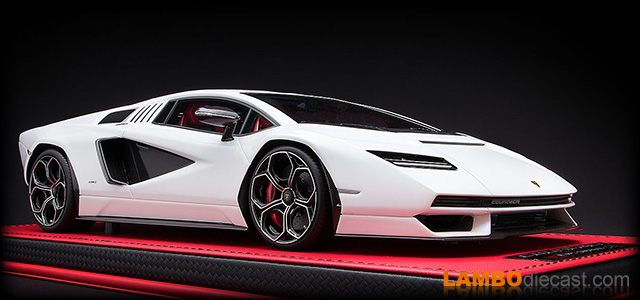 I pre-ordered this Bianco Siderale Lamborghini Countach LPI 800-4 from MR the moment they listed it, finally, about a year after the real car was unveiled I received the model, and she's beautiful.
Lamborghini Aventador LB-Works GT EVO
1/18 by FuelMe Models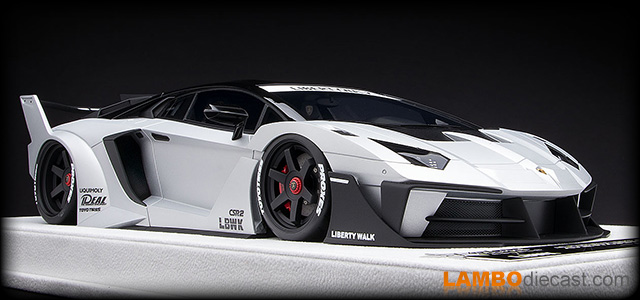 The LB-Silhouette WORKS Aventador GT Evo is a limited edition car in real life, and this FuelMe Models 1/18 model is also limited to just 30 units, this is #22/30.
Lamborghini Huracan LB-Works
1/64 by Hotwheels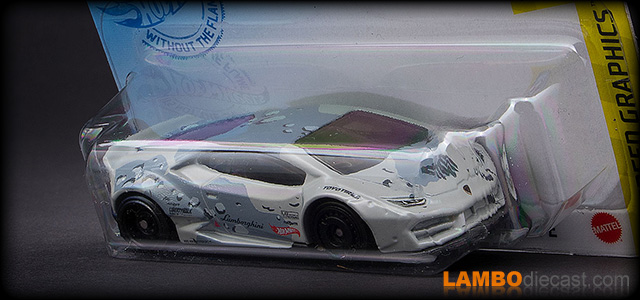 This is the original fighter grey finish of the Lamborghini Huracán LP580-4 LB Works wide body drift car, from Hotwheels.
Lamborghini Countach Quattrovalvole
1/64 by Majorette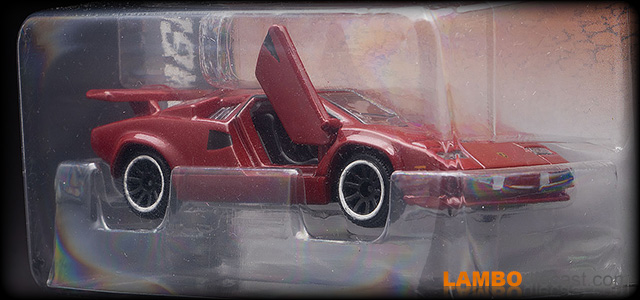 A rather nice toy car from French company Majorette depicting a 1/64 scale Lamborghini Countach Quattrovalvole finished in red, this one even has opening doors.
Lamborghini Aventador J
1/18 by MR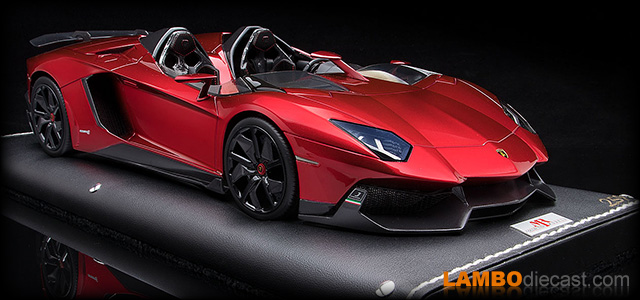 The one-off Lamborghini Aventador J in the original dark red metallic paint, meticulously replicated on a 1/18 scale by MR.
Lamborghini Huracan STO
1/64 by Tomica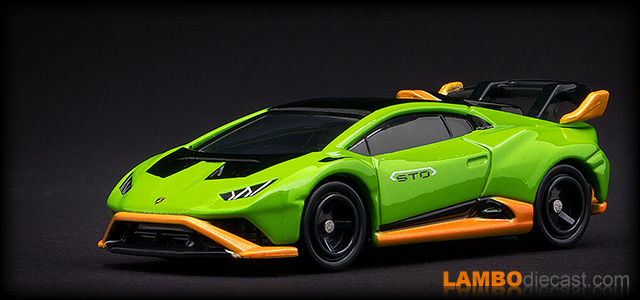 I rather like these small Tomica, or Takara Tomy scale models, so when I saw this bright green with yellow details Lamborghini Huracán STO listed, I just had to add it.
Lamborghini Huracan STO
1/64 by Tomica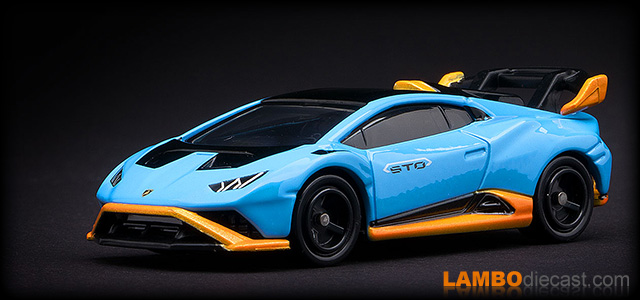 Naturally I just couldn't resist adding the original Blu Laufey over Arancio California version of the Huracán STO in 1/62 scale from Tomica.
Lamborghini Diablo SE30
1/18 by AUTOart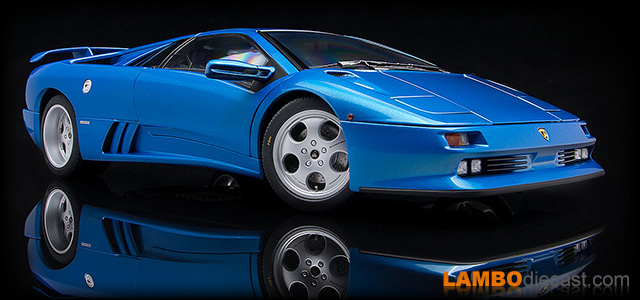 The amazing-looking Blu Sirena Lamborghini Diablo SE30 in 1/18 scale from AUTOart, a very nice shade of metallic blue that fits perfectly on this classic Bull from the Nineties.