Lamborghini - page 9
Lamborghini Huracan EVO
1/18 by AUTOart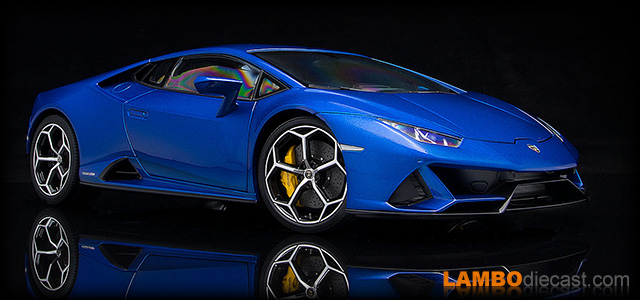 Personally, I love Blu Nethuns, a very dark blue metallic shade that has been around for many years in the Lamborghini catalog, this 1/18 scale AUTOart Huracan EVO wears it with proud.
Lamborghini Huracan EVO
1/18 by AUTOart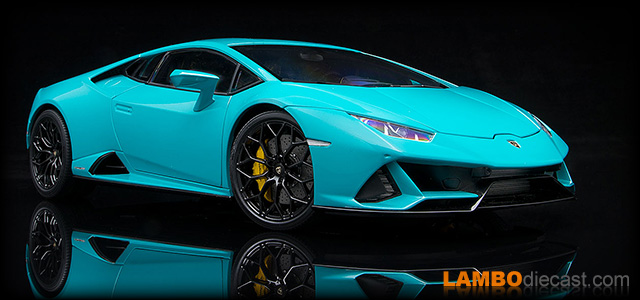 The brand new Lamborghini Huracan EVO on a 1/18 scale from AUTOart, the Blu Glauco finished one, a rather special shade of blue, some love it, some don't.
Lamborghini Countach LPI 800-4
1/18 by Maisto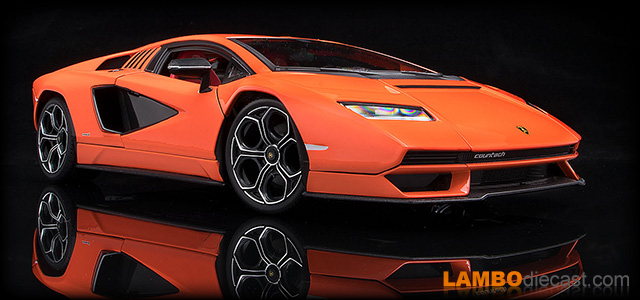 A brand new color from Maisto for their 1/18 scale Lamborghini Countach LPI 800-4, bright orange, and still they stick to the red interior, nonetheless, I added it to the collection.
Lamborghini Countach LP400S
1/18 by Kyosho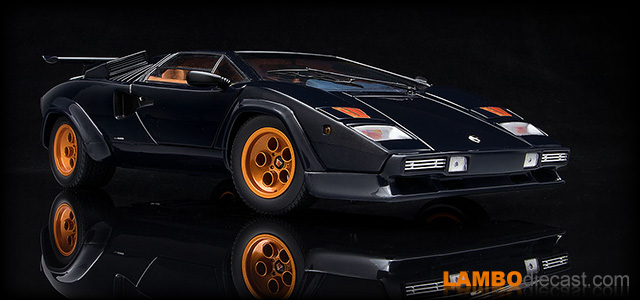 Kyosho finally released the iconic Lamborghini Countach that was specifically built for Walter Wolf, this was his third custom Countach, and the one shown at the Geneva Motor Show as the first Countach LP400S
Lamborghini Aventador SVJ Roadster
1/18 by Eidolon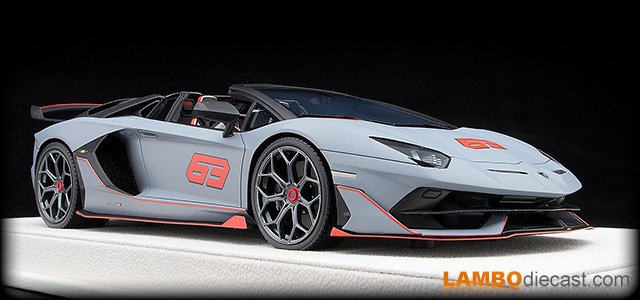 This is the very special Lamborghini Aventador SVJ 63 Roadster, in the original matt grey press release livery, almost perfectly recreated by Eidolon/MakeUp on a 1/18 scale.
Lamborghini Countach LP500S
1/18 by Kyosho
I already own the classic white-on-white Lamborghini Countach LP500S from Kyosho on a 1/18 scale for many years, but this new release comes with an amazing red interior, and it looks amazing, I love it.
Lamborghini Urus Performante
1/18 by MR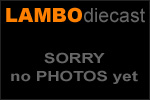 This is an MR-made 1/18 scale model of the Lamborghini Urus Performante finished in Verde Viper, a very special shade of green, as this is the press release version it comes with exposed carbon fiber on the front hood and the roof.
Lamborghini Urus S
1/18 by MR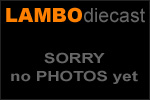 Lamborghini unveiled the mid-life facelift for their Urus Super SUV, the Urus S, this one from MR on a 1/18 scale is finished in Grigio Telesto.
Lamborghini Countach Quattrovalvole
1/18 by Kyosho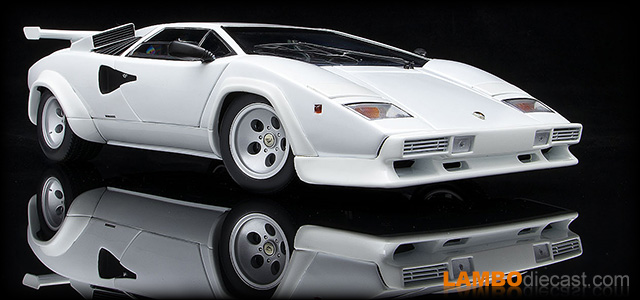 Finally, the white-on-black Lamborghini Countach Quattrovalvole on a 1/18 scale from Kyosho joins her blue sibling, after many years of looking for this rare classic diecast.
Lamborghini Mansory Cabrera
1/18 by Timothy & Pierre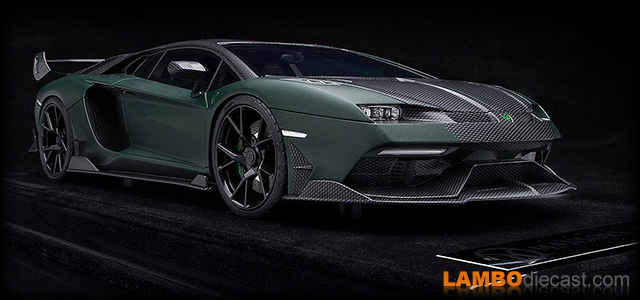 The Mansory Cabrera is a complete restyle of the Lamborghini Aventador SVJ, this Timothy & Pierre official Mansory 1/18 scale model depicts the carbon fiber green unit of the real car.
Lamborghini Diablo SV
1/18 by Welly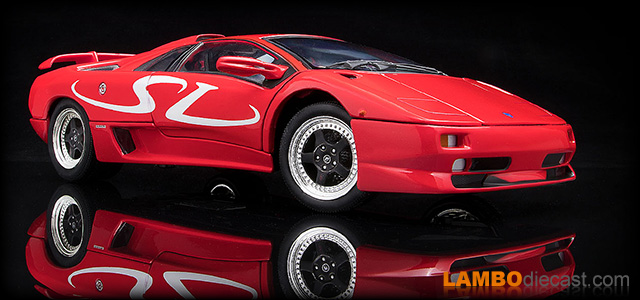 It took me several years to finally track down the red version of the 1/18 scale Welly-made Lamborghini Diablo SV, this shade is extremely rare it seems, but I managed to add one to the collection now.
Lamborghini Huracan LP610-4
1/18 by Kyosho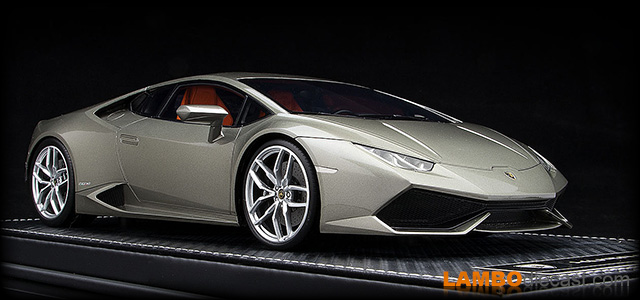 Many years ago Kyosho had FrontiArt build some high-end resin models on a 1/18 scale, there is the Lamborghini Veneno, but also the Huracan LP610-4, this one if the grey metallic one with an amazing orange interior.
Lamborghini Huracan Super Trofeo EVO2
1/43 by Bburago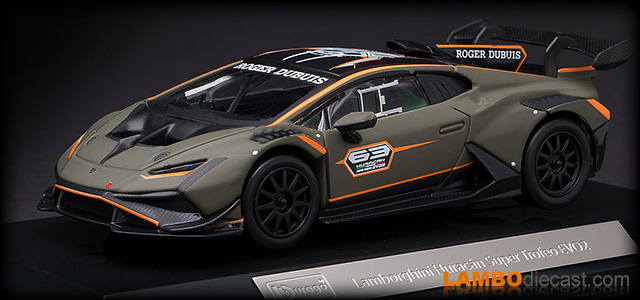 I was hoping Looksmart would release this EVO2 version of the Lamborghini Huracan Super Trofeo race car on a 1/18 scale, but no luck yet, so I got this cheap 1/43 scale Bburago instead for now.
Lamborghini Aventador LB-Works GT EVO
1/64 by Mini GT TSM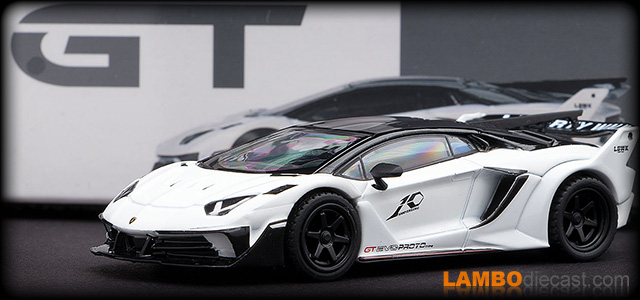 I managed to find this very special LB-Works EVO GT model of the Lamborghini Aventador on a 1/18 scale by FuelMe a while ago, but when I noticed this 1/64 version, I just couldn't resist adding it to the collection too.
Lamborghini Aventador LB-Works Limited
1/64 by Mini GT TSM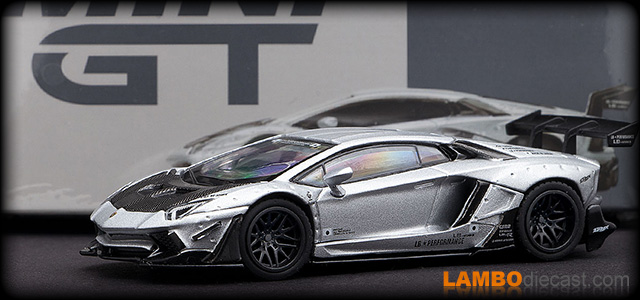 I love the Lamborghini Aventador LB-Works Limited wide body, when AUTOart released it on a 1/18 scale in satin grey over red I didn't hesitate to add it to the collection, when I saw this small 1/64 scale version I just had to add it too.