Lamborghini - page 28
Lamborghini Urus
1/64 by Majorette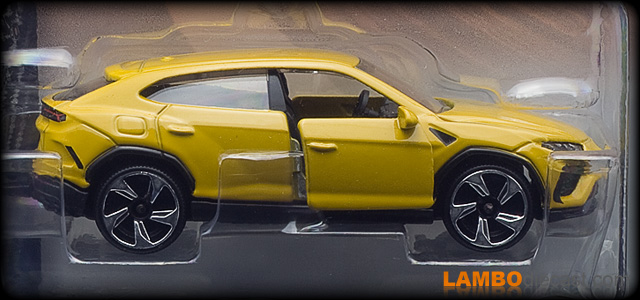 A small, 1/64 scale model of the Lamborghini Urus Super SUV made by French company Majorette, finished in yellow. It's only a toy, but it's a Lamborghini model.
Lamborghini Aventador Miura Homage
1/43 by Ixo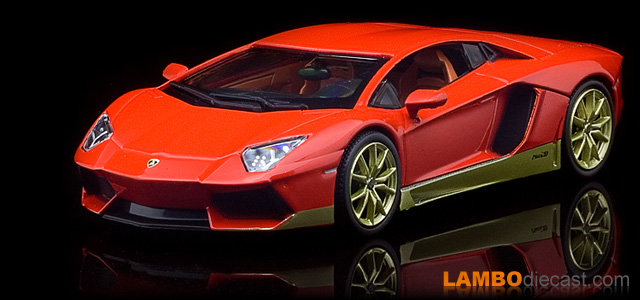 The Lamborghini Aventador Miura Homage is a very rare car, highly limited, created to celebrate the 40th anniversary of the legendary Miura in 2016
Lamborghini Countach LP500S
1/18 by AUTOart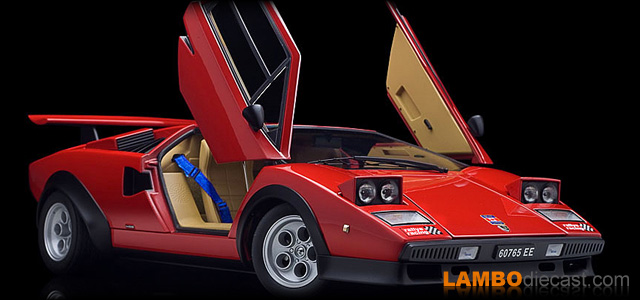 The 1/18 AUTOart version of the famous red Lamborghini Countach LP500 S created for Walter Wolf back in the Seventies.
Lamborghini Islero 400 GT
1/43 by Ixo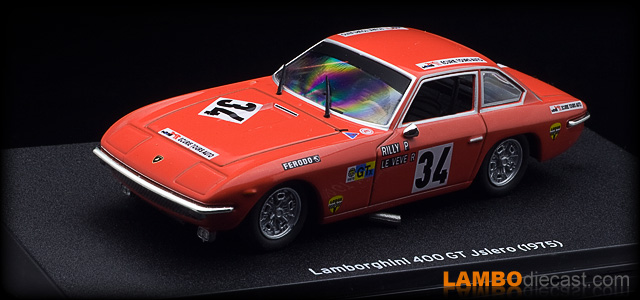 A very nice 1/43 scale model of a unique Lamborghini Islero, the one entered into the 1975 edition of the 24d de Mans.
Lamborghini Gallardo GT3
1/43 by Ixo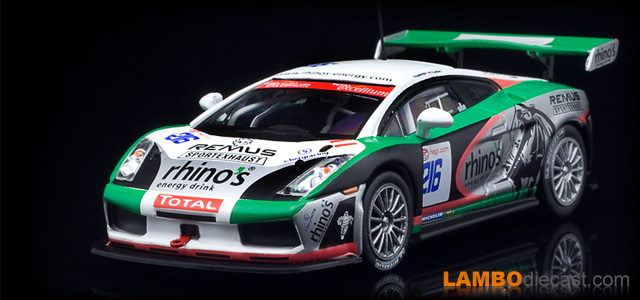 Back in 2007 I was at the 24h de Spa and actually saw this specific Gallardo race on the famous track in Belgium, now I own a 1/43 scale model of that car.
Lamborghini Gallardo LP570-4 Squadra Corse
1/43 by Ixo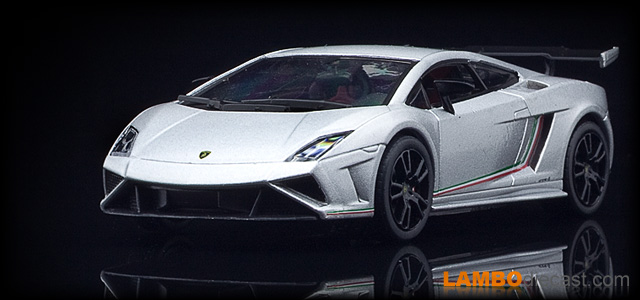 This is the final model in the long-lasting Gallardo series, the LP570-4 Squadra Corse edition, created in 1/43 scale by Ixo
Lamborghini Tractor Spark 165 RCShift
1/32 by Weise Toys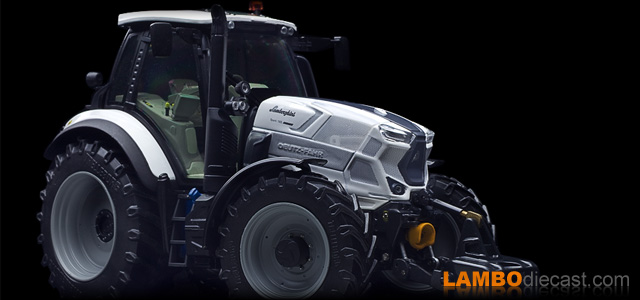 Another recent Lamborghini tractor, this time the 2019 Spark 165 RCShift recreated in 1/32 scale by Weise Toys
Lamborghini Murcielago LP640 Roadster
1/64 by Siku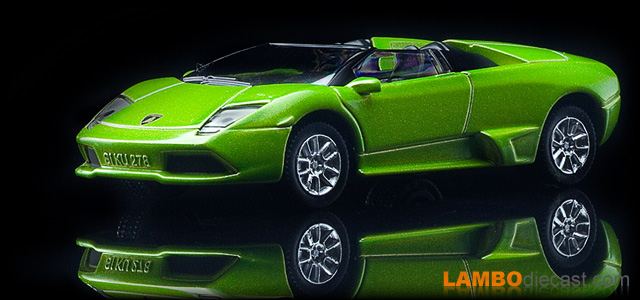 I already owned the white Lamborghini Murcielago LP640 Roadster made by Siku, but this bright green one looked so good I just had to add her.
Lamborghini Huratach
1/18 by GT Spirit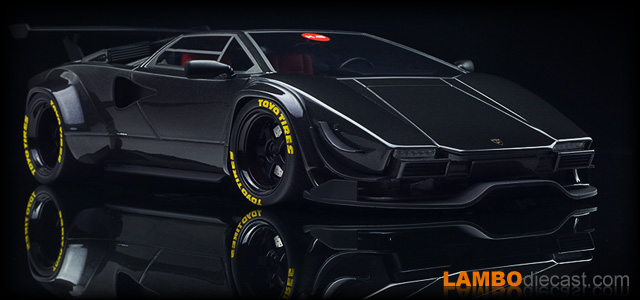 The Huratach designed by Khyzyl Saleem, a widebody fantasy car inspired by the legendary Lamborghini Countach, recreated in 1/18 scale by GT Spirit.
Lamborghini Diablo GTR
1/18 by GT Spirit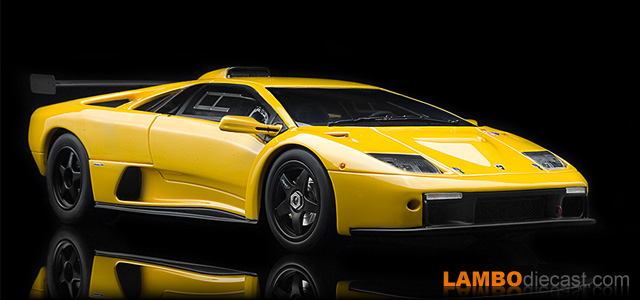 The press release livery on the Lamborghini Diablo GTR racecar, made in 1/18 scale by GT Spirit, yellow over a single, black racing seat.
Lamborghini LM 002
1/18 by GT Spirit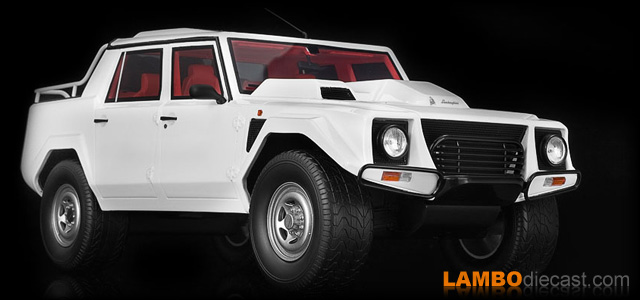 I already bought the black over white Lamborghini LM002 by Kyosho, but I couldn't resist adding this white over red version from GT Spirit too.
Lamborghini Miura P400S
1/18 by Kyosho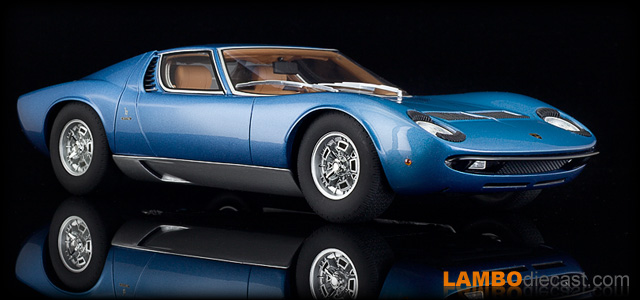 The Lamborghini Miura S in 1.18 scale made by Kyosho and finished in a very nice blue metallic over a brown interior.
Lamborghini LM 002
1/18 by Kyosho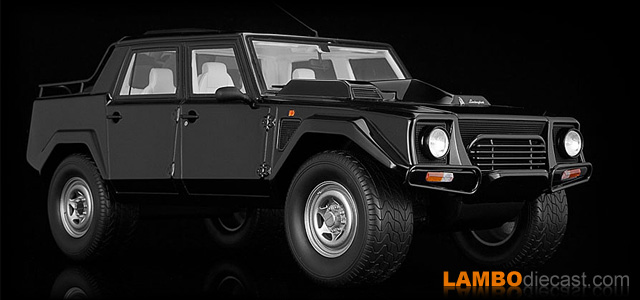 Finally, another large 1/18 scale model of the Lamborghini LM002, the predecessor for the Urus we know today, this black Kyosho model is just amazing.
Lamborghini Aventador S
1/18 by AUTOart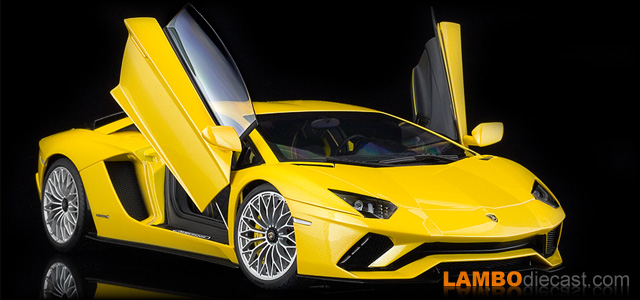 The amazing looking 1/18 scale model by AUTOart on the new Lamborghini Aventador S evolution, finished in a stunning pearl metallic yellow
Lamborghini Centenario LP770-4
1/18 by AUTOart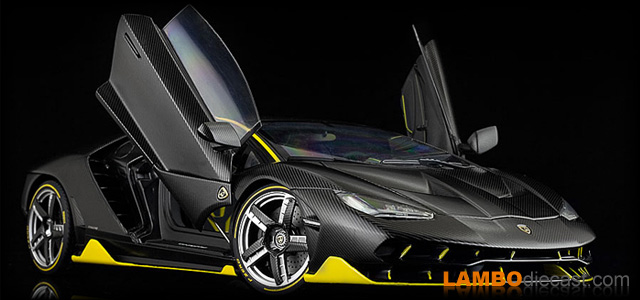 The 1/18 scale model from AUTOart on the limited edition Lamborghini Centenario, note that this is a very rare, hand built sample model from AUTOart, not the regular production model.