Lamborghini - page 20
Lamborghini Urus
1/24 by Maisto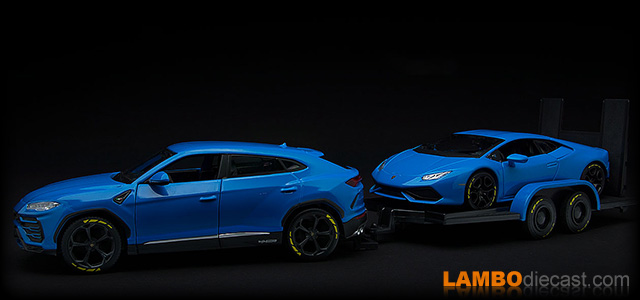 This is a special Elite Transport set from Maisto in 1/24 scale containing both the Lamborghini Urus and Huracan in the same shade.
Lamborghini Jarama 400 GT
1/18 by CMF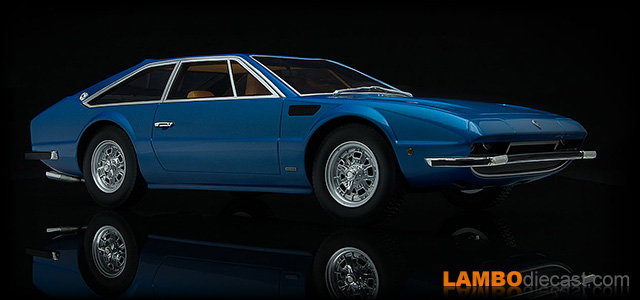 The Lamborghini Jarama was a front-engine, V12 GT from the Seventies, a luxury sports car, when CMF launched a 1/18 scale model I got one as soon as I could.
Lamborghini Sian FKP 37
1/8 by Lego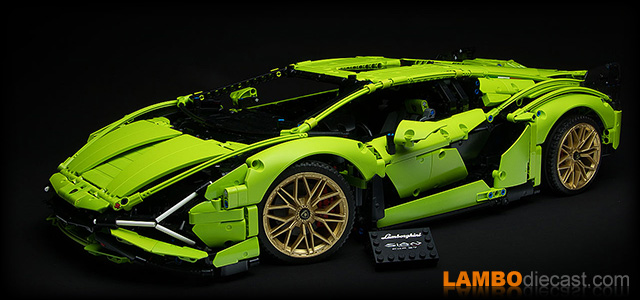 I didn't get the big LEGO kit for the Lamborghini Sian when it came out but waited for it to be offered at a discount, I'm happy I did.
Lamborghini Huracan GT3
1/43 by Spark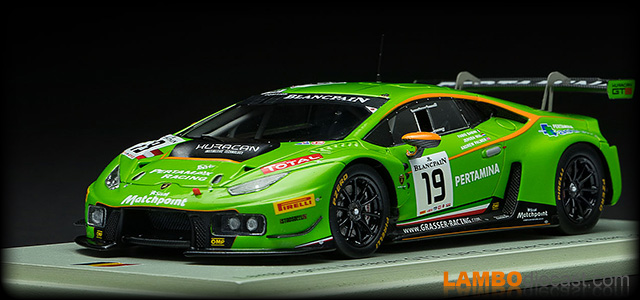 I like Lamborghini racecars, and when I saw this specific Huracán GT3 from Grasser Racing Team that competed in the 24h de Spa in 2015 I just couldn't resist adding it.
Lamborghini Gallardo GT3 FL2
1/18 by AUTOart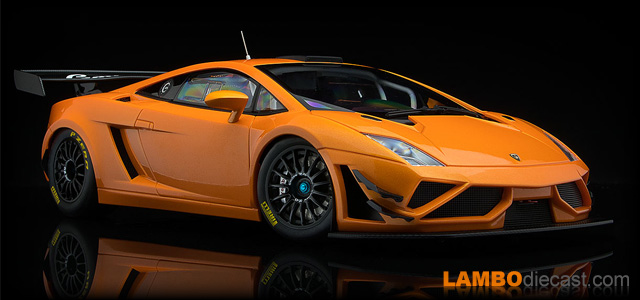 I already owned the white version of this car, but when this orange one came around at a discount I just couldn't resist
Lamborghini Huracan LP610-4
1/18 by AUTOart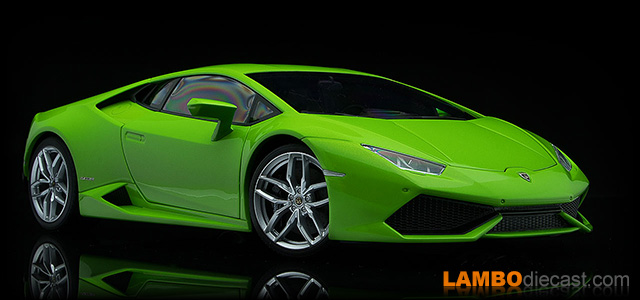 This Verde Mantis Lamborghini Huracan from AUTOart was the only shade I didn't have yet in my collection ... until now.
Lamborghini Huracan LP610-4
1/43 by Bburago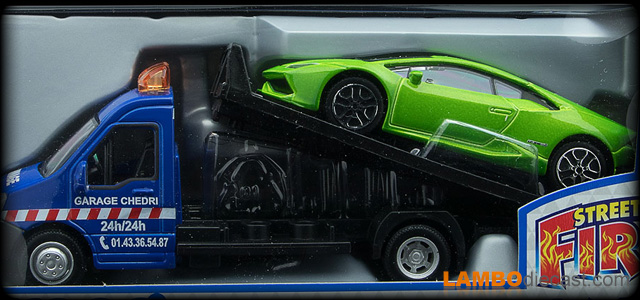 When I saw this one in my local supermarket, it put a smile on my face, so I added this Bburago made Huracan to my collection.
Lamborghini Murcielago 6.2
1/64 by Maisto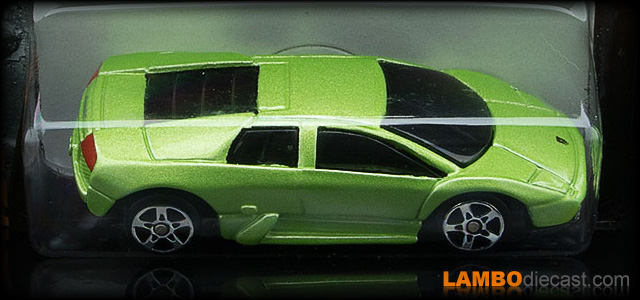 Just a little 1/64 scale toy car made by Maisto, finished in green metallic.
Lamborghini Centenario LP770-4 Roadster
1/18 by AUTOart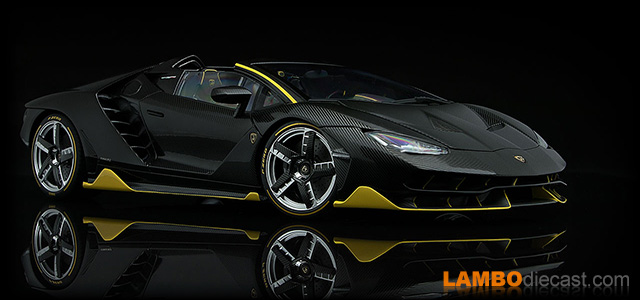 I just wanted to add this clear carbon fiber Lamborghini Centenario Roadster to my collection as it's a perfect match to the coupe I already owned from AUTOart
Lamborghini Huracan Performante
1/18 by AUTOart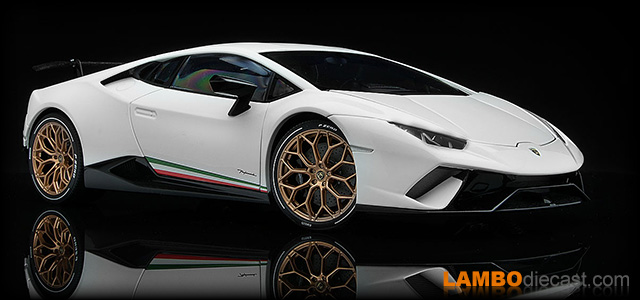 Right from the start, I wanted to add the white Huracan Performante in 1/18 from AUTOart to my collection, but I only now actually bought one.
Lamborghini Huracan LP610-4
1/43 by Magazine Models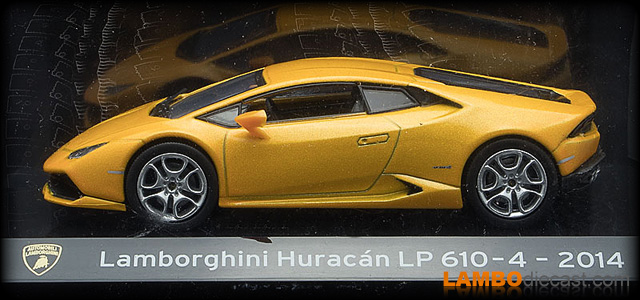 A rather nice 1/43 scale model of the famous Lamborghini Huracan LP610-4 edition, finished in yellow
Lamborghini Reventon
1/43 by Rastar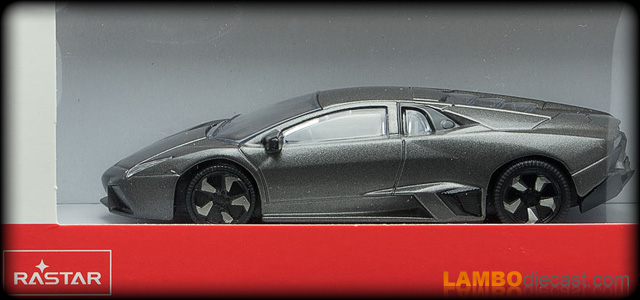 I really like the Lamborghini Reventon, so when I found this 1/43 scale model from Rastar at a discount I just had to add it.
Lamborghini Murcielago LP670-4 SV
1/43 by Rastar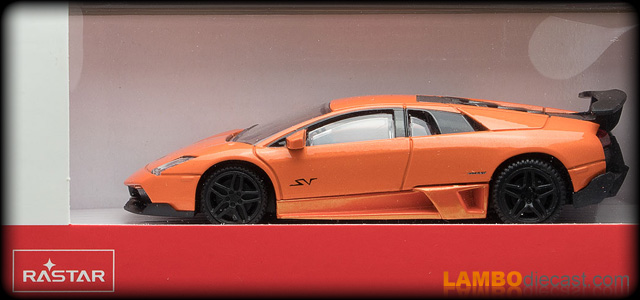 The Lamborghini Murciélago LP670-4 Super Veloce in bright orange is just amazing, so I added this 1/43 scale Rastar model too.
Lamborghini Huracan LB-Works
1/64 by Mini GT TSM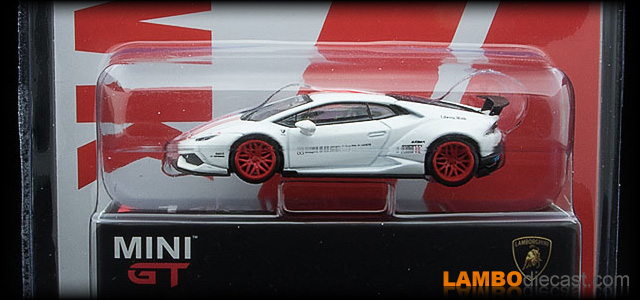 I rather like these small, 1/64 scale Mini GT models from True Scale Models, and this white Huracan LB-Works Version 1 looks amazing
Lamborghini Huracan LB-Works
1/64 by Mini GT TSM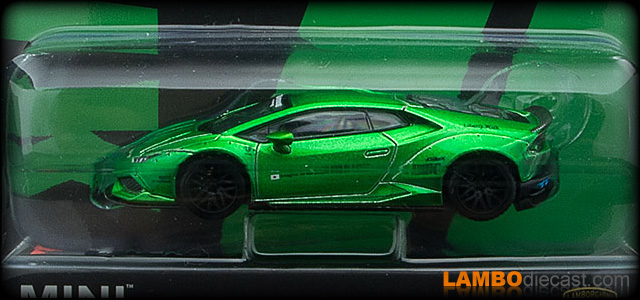 This green metallic Lamborghini Huracan LB-Works is their version 2, with the ducktail rear wing, nicely reduced in 1/64 scale