Lamborghini - page 34
Lamborghini Countach QVX
1/43 by Leo Models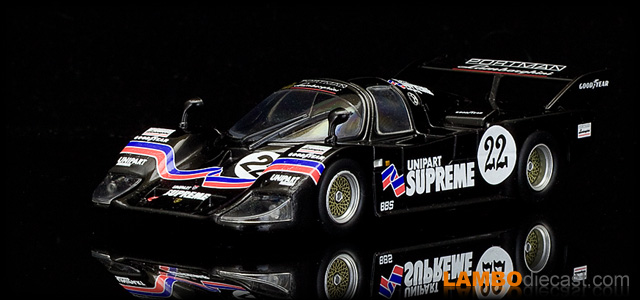 The one of a kind Lamborghini Countach QVX race car, this is a 1/43 scale model from Leo Models
Lamborghini Athon
1/43 by White Box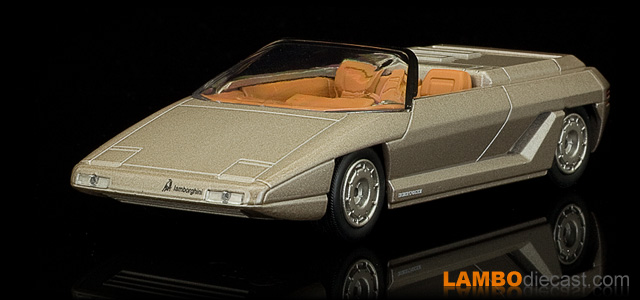 Back in 1980 Bertone created the Lamborghini Athon concept to be shown at the Turin Auto Show, this is the 1/43 scale model from White Box
Lamborghini Countach Evoluzione
1/43 by White Box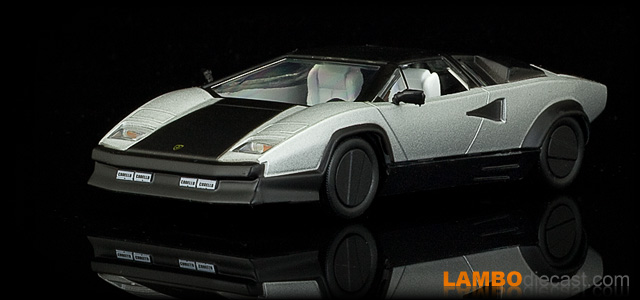 The 1987 Lamborghini Countach Evoluzione was a test bed for a composite chassis car, the Bull of the future.
Lamborghini Diablo Roadster
1/43 by White Box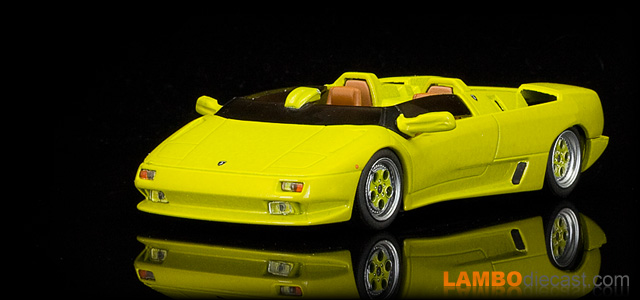 Back in 1992 Lamborghini presented a prototype for the Diablo Roadster, more of a Speedster with the low windshield.
Lamborghini 5-95 Zagato
1/18 by Looksmart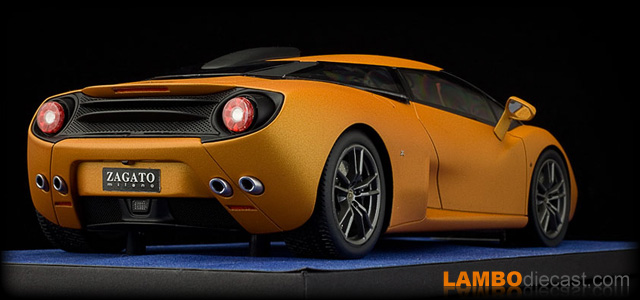 In real life this Lamborghini 5-95 Zagato is an extremely rare model, in 1/18 scale from Looksmart it might be a little less rare, but still exclusive.
Lamborghini Countach LP500S
1/18 by Kyosho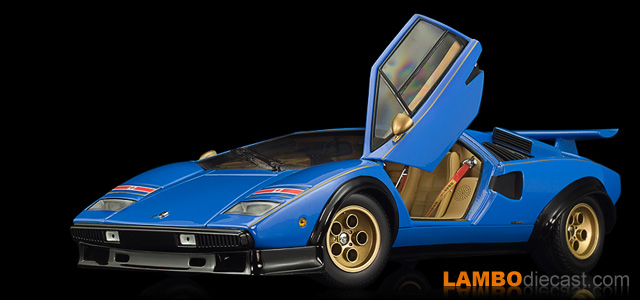 Walter Wolf's third special Lamborghini Countach, again with the 5-Liter engine and boasting massive wheels and additional spoilers all around, nicely reproduced in 1/18 scale by Kyosho.
Lamborghini Murcielago LP640
1/43 by Minichamps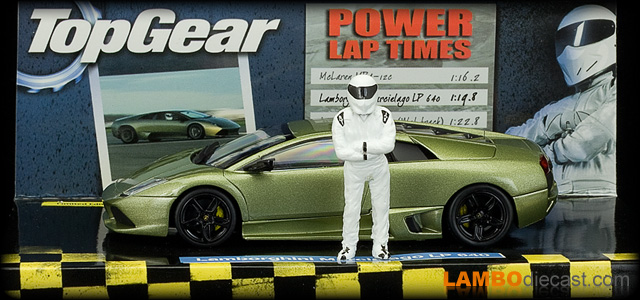 The very special Verde Draco shade on the Lamborghini Murciélago LP640, this model is from the Minichamps Top Gear Power Lap Times series.
Lamborghini Aventador Miura Homage
1/64 by Hotwheels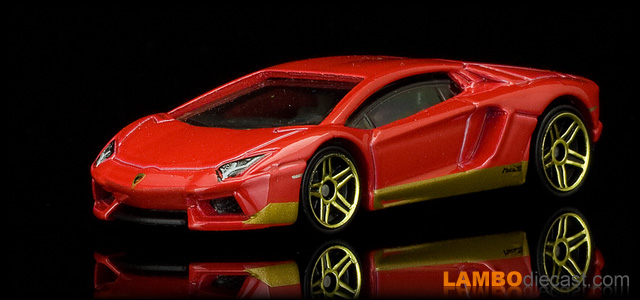 Lamborghini released a special edition of the Aventador to celebrate the 50th Anniversary of the Miura, this is the Hotwheels scale model for that one
Lamborghini Urus
1/18 by Bburago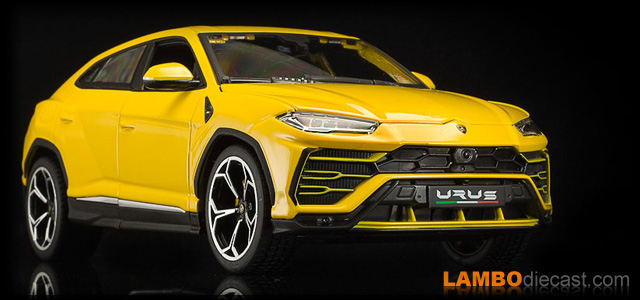 This is the Giallo Auge version of the Lamborghini Urus in 1/18 scale by Bburago, the press release shade
Lamborghini Urus
1/18 by Bburago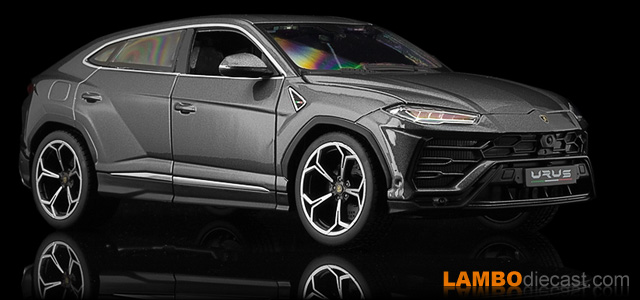 The Bburago scale model for the Lamborghini Urus Super SUV production version, this is the Grigio Lynx finished one
Lamborghini Aventador LP700-4
1/64 by Majorette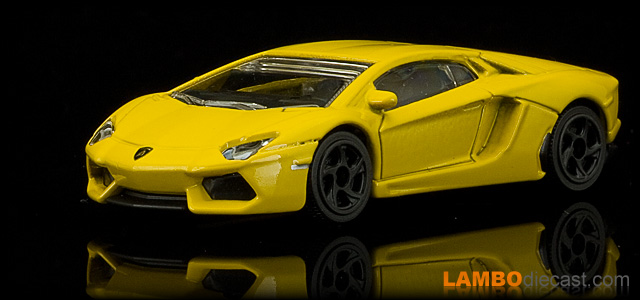 The Lamborghini Aventador LP700-4 from Majorette in yellow
Lamborghini Gallardo LP560-4
1/64 by Majorette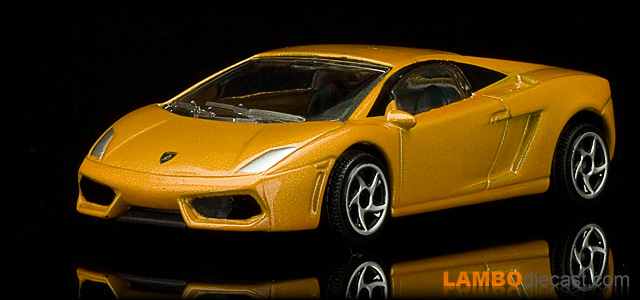 The Lamborghini Gallardo LP560-4 edition as a toy from the French company Majorette.
Lamborghini Urus Concept
1/18 by Model Car Group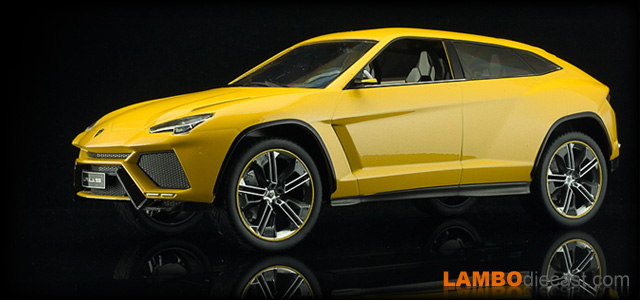 The Lamborghini Urus Super SUV concept was made only in a special shade of dark metallic red, still this yellow version caught my eye
Lamborghini Veneno LP750-4
1/18 by Kyosho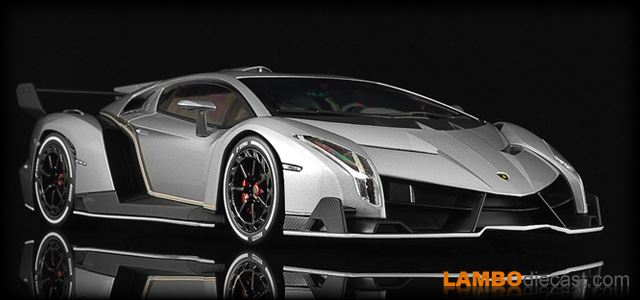 In real life, there are three Lamborghini Veneno sold to the public, the Rosso, the Verde and this Bianca with the white livery, finally Kyosho made a scale model for it.
Lamborghini Centenario LP770-4
1/43 by Bburago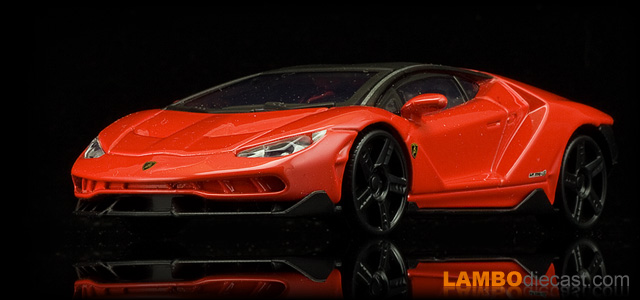 The limited edition Lamborghini Centenario scaled down to 1/43 by Bburago