Lamborghini - page 34
Lamborghini Sesto Elemento
1/64 by Hotwheels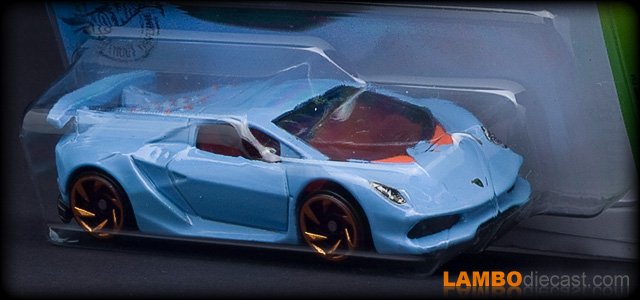 I usually don't buy fantasy shades on my Lamborghini models, but this blue Sesto Elemento from Hotwheels came in a deal, buy one, get one free ... this was my free one.
Lamborghini Huracan LP610-4
1/64 by Majorette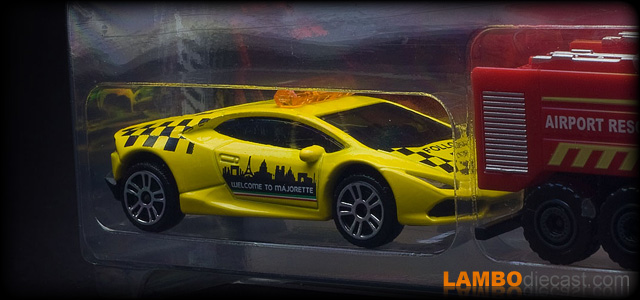 I didn't even know Majorette made the Huracan as an Airport Follow Me model, but they did in this set.
Lamborghini Terzo Millennio
1/18 by MR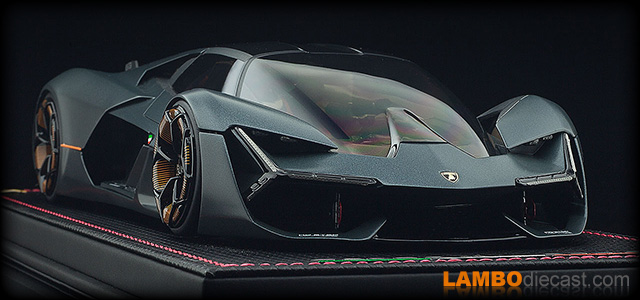 It took me a while to decide on this, but the MR made 1/18 Terzo Millennio is just so amazing I couldn't resist anymore and added it to the collection anyway
Lamborghini Sian FKP 37
1/18 by Bburago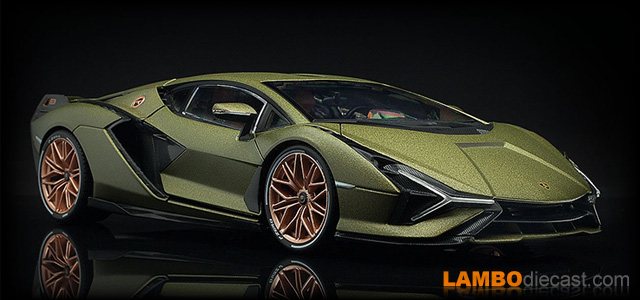 This 1/18 scale Lamborghini Sian model from Bburago has been eagerly awaited by me and many other, and finally having it in the collection is great, this is a very nice attempt from Bburago
Lamborghini Cheetah
1/18 by Kyosho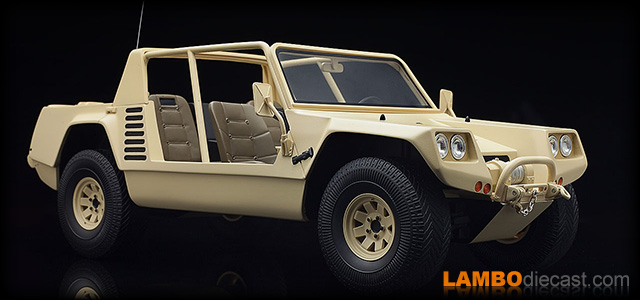 The amazing looking, tan Lamborghini Cheetah prototype SUV, the grandfather of the massive LM002 and the current Super SUV, the Urus
Lamborghini Miura LB-Works
1/18 by GT Spirit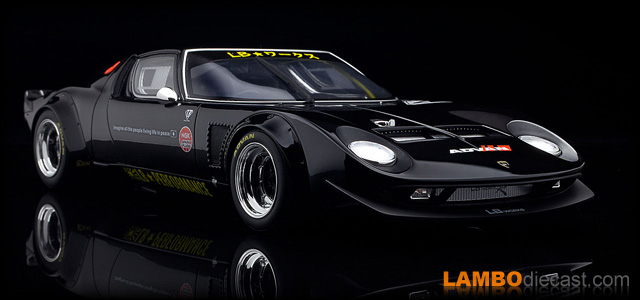 Fear not, this is not a real Lamborghini Miura that has been cut up to add wide fenders, this is a replica turned into an LB-Works by Kato-San recreated in 1/18 scale by GT Spirit
Lamborghini Gallardo LP560-4 Polizia
1/64 by Matchbox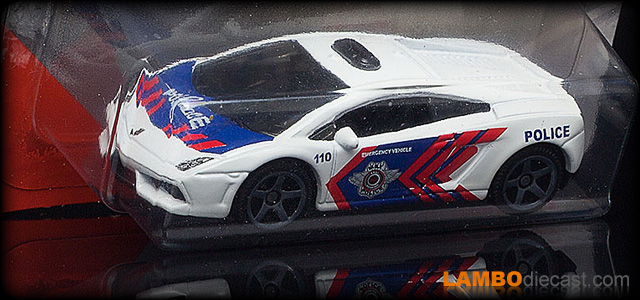 Not a real Polizia version for the Italian State Police, but this 1/64 scale Lamborghini Gallardo is a police version of the LP560 version.
Lamborghini Gallardo LP560-4
1/64 by Hotwheels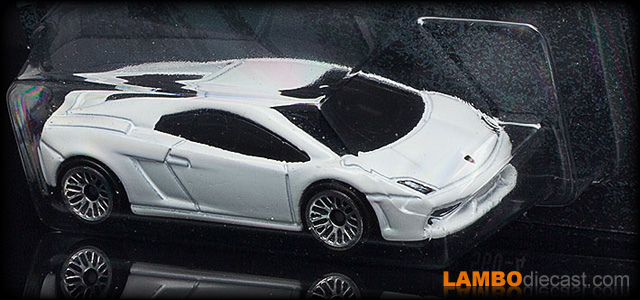 This white Lamborghini Gallardo LP560-4 by Hotwheels in the small 1/64 scale is part of their Fast & Furious 6 series
Lamborghini Veneno LP750-4
1/64 by Hotwheels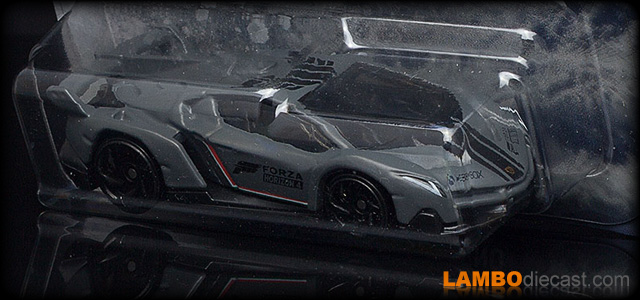 This dark grey Lamborghini Veneno in 1/64 scale from Hotwheels is part of the Forza Horizon 4 series.
Lamborghini Urus
1/43 by Bburago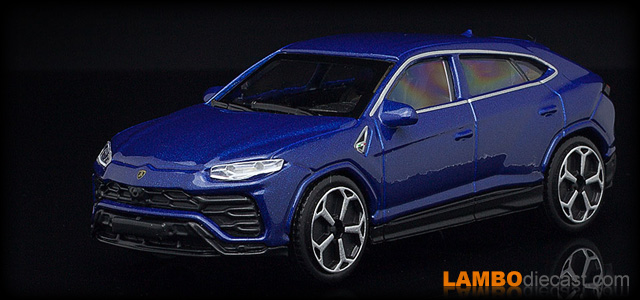 One of the Bburago Street Fire models in 1/43 scale, this time the blue Lamborghini Urus
Lamborghini Huracan Performante
1/43 by Bburago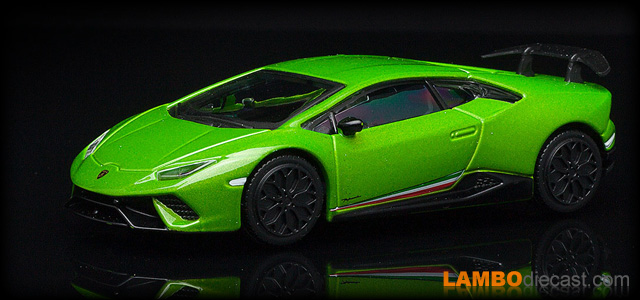 The Lamborghini Huracan Performante finished in bright green metallic as a 1/43 scale model from Bburago in their Street Fire series.
Lamborghini Aventador LP750-4 Superveloce
1/18 by Kyosho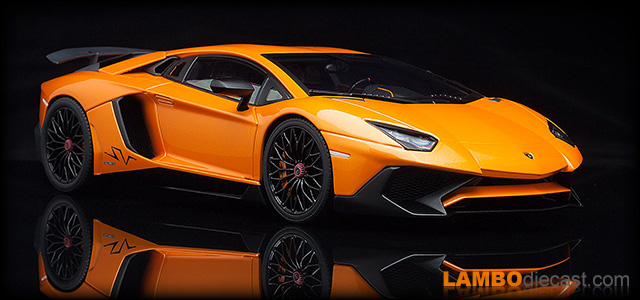 This is a bright orange metallic finished Lamborghini Aventador Superveloce made as a 1/18 scale model by Kyosho in their sealed diecast Ousia series.
Lamborghini Aventador LP750-4 Superveloce
1/18 by Kyosho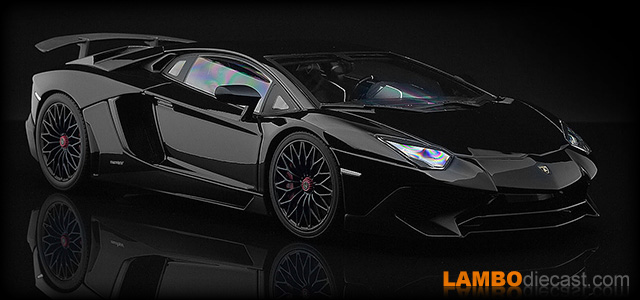 I think a black Lamborghini looks ultimately menacing, so when I found this Aventador Superveloce from Kyosho in 1/18 scale finished in black I couldn't resist.
Lamborghini Aventador SVJ
1/18 by GT Spirit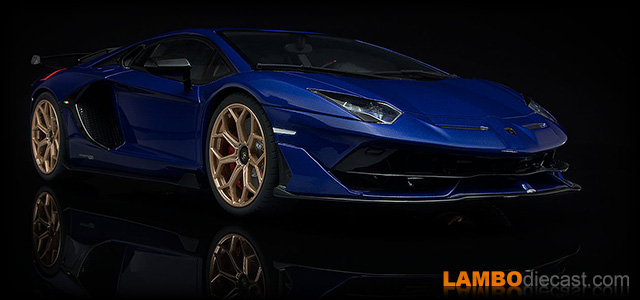 I already paid a lot of money for the MR 1/18 scale Lamborghini Aventador SVJ 63 edition before I found out Kyosho would release it too. But I went for this amazing Blu Caelum version from GT Spirit instead.
Lamborghini Huracan LP610-4
1/18 by AUTOart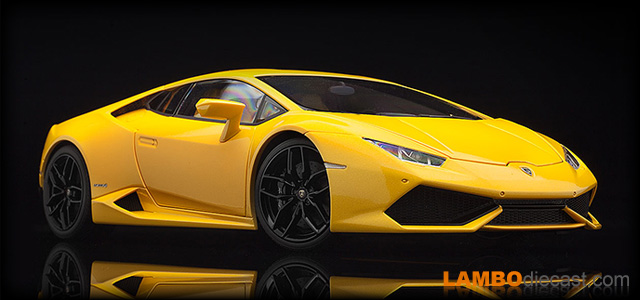 It took me a few years, but I finally added the yellow Lamborghini Huracan LP610-4 in 1/18 scale made by AUTOart to my collection