Lamborghini - page 67
Lamborghini Gallardo LP570-4 Superleggera
1/64 by Hotwheels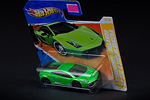 A very nice toy car from Hotwheels on the Lamborghini Gallardo LP570-4 Superleggera in the correct Verde Ithaca shade.
Lamborghini Countach LP500S
1/64 by Matchbox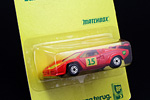 A special edition of the Matchbox made Lamborghini Countach released by BP on the Dutch market, perhaps not too valuable yet, but it is getting there.
Lamborghini Gallardo LP570-4 Blancpain Edition
1/43 by Looksmart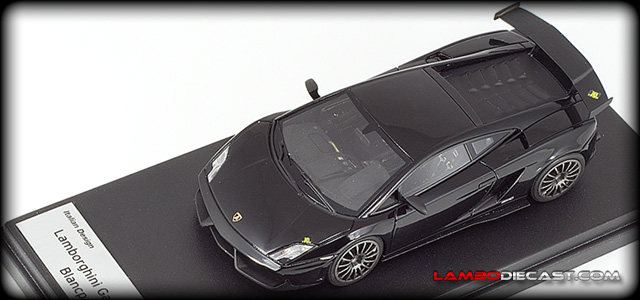 Check out this amazing scale model by Looksmart of the very limited edition Lamborghini Gallardo LP570-4 Superleggera Blancpain edition.
Lamborghini Murcielago LP640
1/18 by Maisto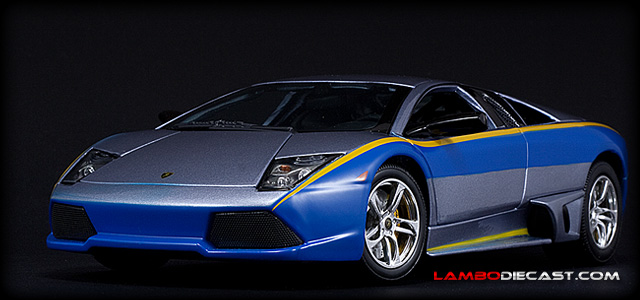 I found this special edition from Maisto in 1/18 on the Lamborghini Murcielago LP640 at a local car show at a discount ... so I added it to my collection anyway.
Lamborghini Countach LP5000
1/43 by Premium X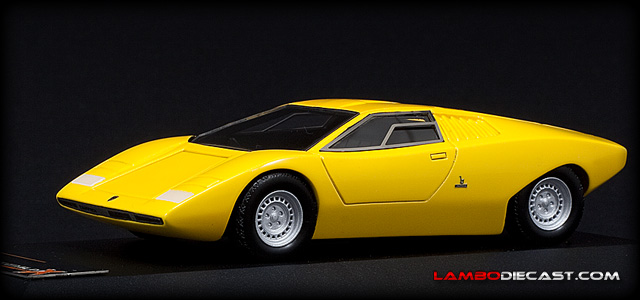 I was totally blown away when I found this model at a local car show, a very nice 1/43 scale model of the actual Lamborghini Countach prototype, the one and only LP5000.
Lamborghini Countach 25th Anniversary
1/43 by Premium X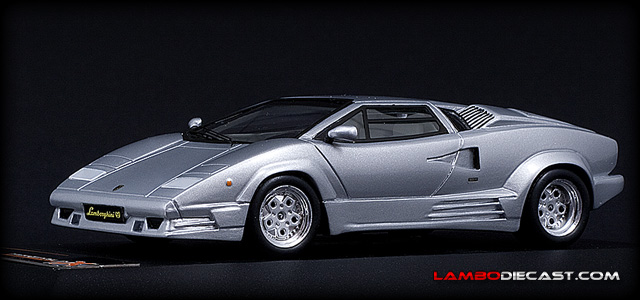 The final production version of the Lamborghini Countach was the 25th Anniversary edition, and Premium X Models has just released a very nice 1/43 scale model of it.
Lamborghini Gallardo LP560-4 Spyder
1/18 by Norev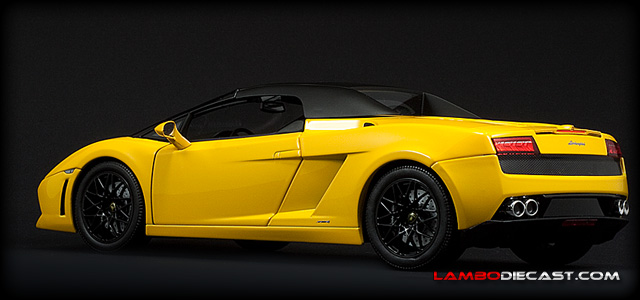 A bit of a surprise here, a second shade on the Lamborghini Gallardo LP560-4 Spyder from Norev in 1/18, note the black wheels.
Lamborghini Espada Series II
1/18 by AUTOart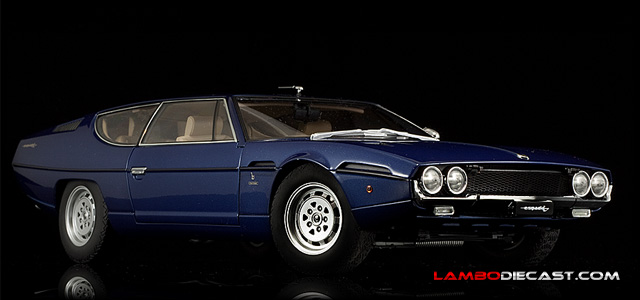 I actually got the silver metallic version of this 1/18 scale model of the amazing Lamborghini Espada by AutoArt the day it became available, but this blue shade sure looks great too.
Lamborghini Aventador LP700-4
1/18 by MR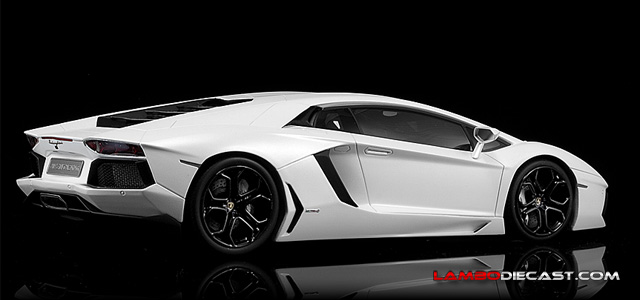 Ever since seeing the real car at Geneva in matt white I have been wanting to get a scale model of, and it just happens MR makes is in 1/18, expensive for sure, but so beautiful.
Lamborghini Aventador LP700-4
1/43 by Hotwheels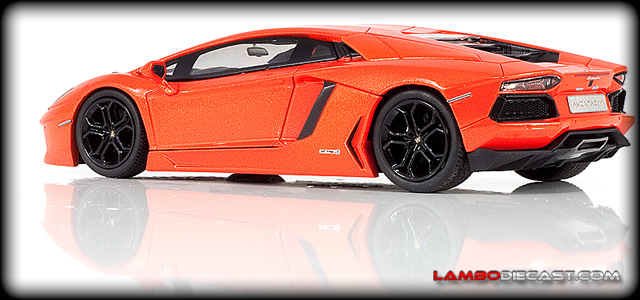 A very nice Arancio Argos version of the Lamborghini Aventador LP700-4 in 1/43 scale made by Hotwheels in their Elite series.
Lamborghini Miura SVJ
1/43 by Kyosho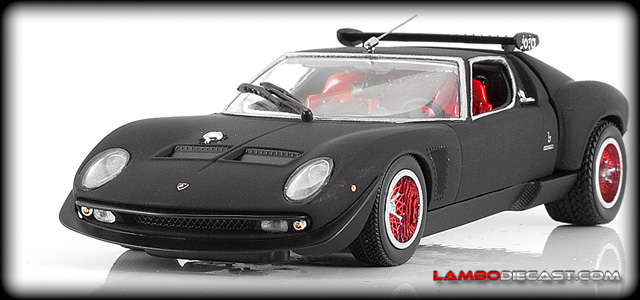 A very special car, the Lamborghini Miura SVJ version, some sort of Jota replica, here in stunning matte black made by Kyosho in 1/43 scale.
Lamborghini Countach LP400
1/18 by Kyosho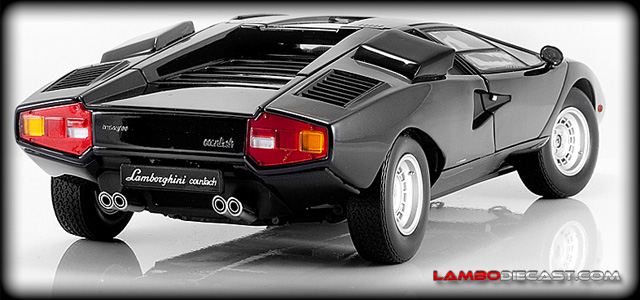 I know, I already own a red one and a yellow version of the Countach LP400 in 1/18 by Kyosho, but you must admit this black on black one looks simple irresistible.
Lamborghini Murcielago LP670-4 SV
1/14 by Rastar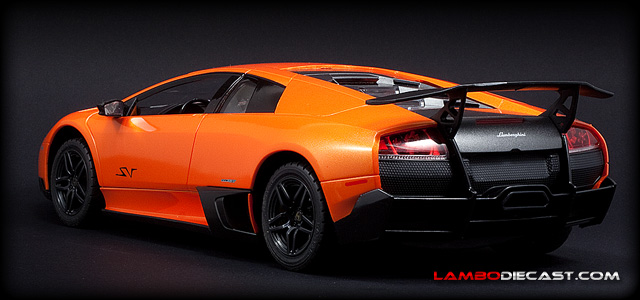 A very nice, large 1/14 scale RC model of the stunning Lamborghini Murcielago LP670-4 Super Veloce, this one is the orange version.
Lamborghini Reventon Roadster
1/14 by Rastar
A large 1/14 scale R/C model of the amazing looking Lamborghini Reventon Roadster, probably the closest thing to driving a Reventon Roadster for most of us.
Lamborghini Countach Quattrovalvole
1/12 by Unknown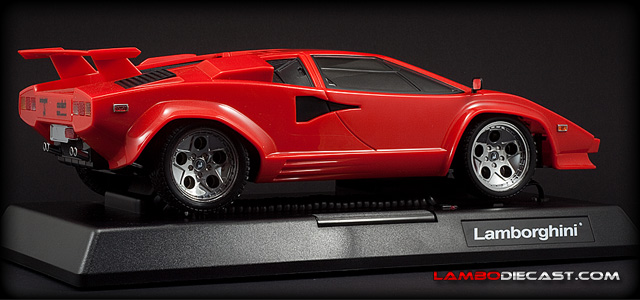 Now this is a blast from the past, I\'ve seen this phone years ago in the shop, but just now bought it. A stunning 1/12 scale Countach hiding a working phone.