Lamborghini - page 86
Lamborghini Reventon
1/43 by Hotwheels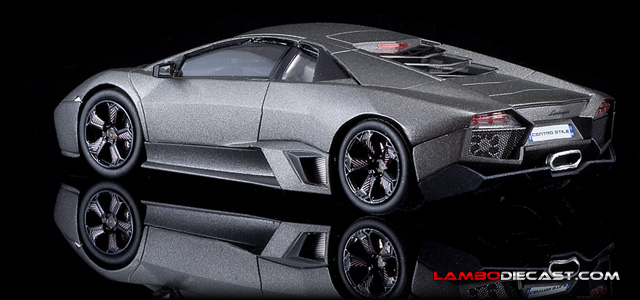 This is a 1/43 limited edition scale model from Hotwheels in their Elite range, the model depicts the very rare, 1 million Euro Lamborghini Reventon super car as it was shown on the 2007 Frankfurt IAA.
Lamborghini Diablo GTR
1/18 by Hotwheels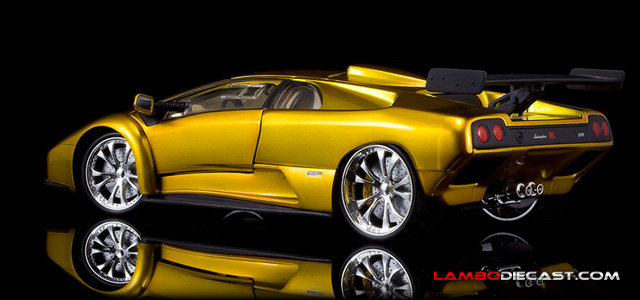 This is one of the more special models made by Hotwheels in their Whips tuning series, a 1/18 scale model of the Lamborghini Diablo GTR, highly tuned and finished in a special metallic shade.
Lamborghini Countach LP400S
1/43 by IXO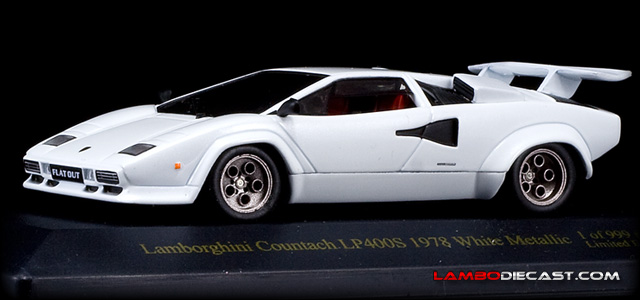 This limited edition scale model of the legendary Lamborghini Countach LP400S was built by IXO for ZiL, this is the only LP400S model from IXO that has those amazing Bravo style wheels.
Lamborghini Countach Quattrovalvole
1/43 by IXO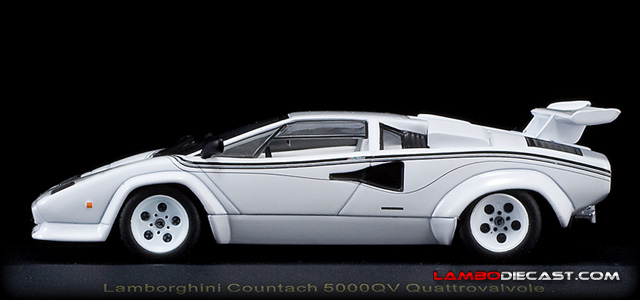 This stunning looking white 1/43 scale model of the Lamborghini Countach Quattrovalvole is actually based on a very special model as it is located in Japan.
Lamborghini Diablo GTR
1/43 by Kyosho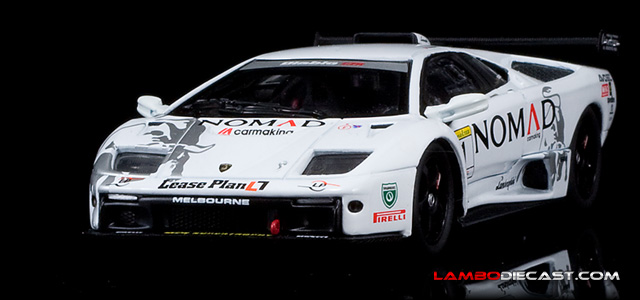 This magnificent looking Lamborghini Diablo GTR was actually racing in Japan, the Nomad was rather well known, now nicely reproduced in 1/43 scale by none other than Kyosho.
Lamborghini Gallardo Raeder Motorsport
1/43 by Minichamps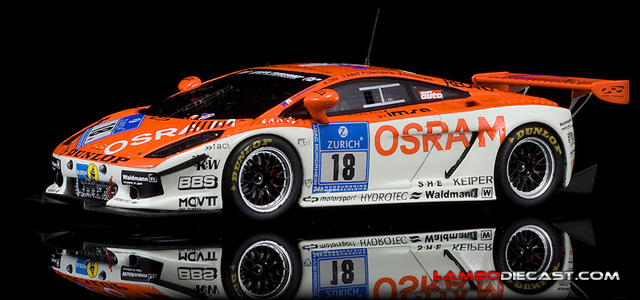 This highly customized Lamborghini Gallardo ran in the 2007 Nurnburgring 24h race, were it was entered by Raeder Motorsport. Minichamps made a stunning 1/43 scale model of this unique V10.
Lamborghini Miura Concept
1/43 by Mondo Motors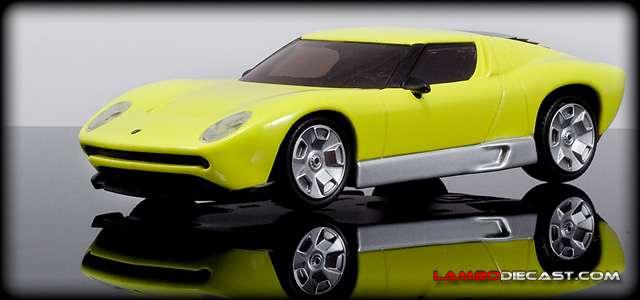 Back in 2006 Lamborghini unveiled an amazing concept, a stunning car based on the legendary Miura from the Sixties, unfortunately it would never be built, so we have to revert to a scale model.
Lamborghini Diablo SV
1/64 by Kyosho
A very small model, but highly detailed, this red Lamborghini Diablo SV (pre-1999 model) has been reproduced in 1/64 scale by Kyosho. Note the SV scripting on the side.
Lamborghini Diablo 2wd
1/64 by Kyosho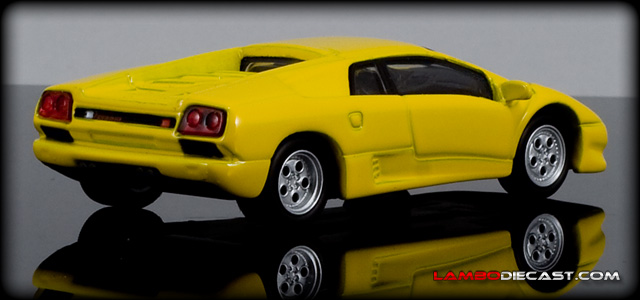 This nice little, yellow Lamborghini Diablo has been created by Kyosho in a small 1/64 scale, but that doesn't mean it isn't nicely detailed, because it is.
Lamborghini Countach LP500S
1/64 by Kyosho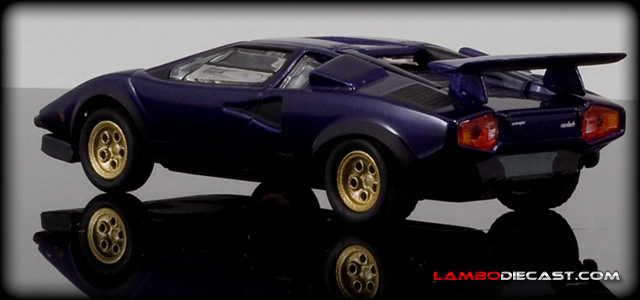 This little, 1/64 scale model recreation by Kyosho of the Walter Wolf Lamborghini Countach is nicely detailed, too bad the color isn't really correct, but that doesn't mean this won't be a nice addition to your collection.
Lamborghini Gallardo 5.0
1/64 by Kyosho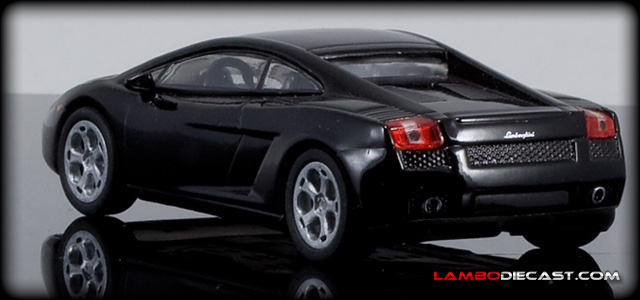 Even the very popular Lamborghini Gallardo has been recreated in the small 1/64 scale by world renowned Kyosh. This model is rather small, but still nicely detailed.
Lamborghini Murcielago R-GT
1/64 by Highspeed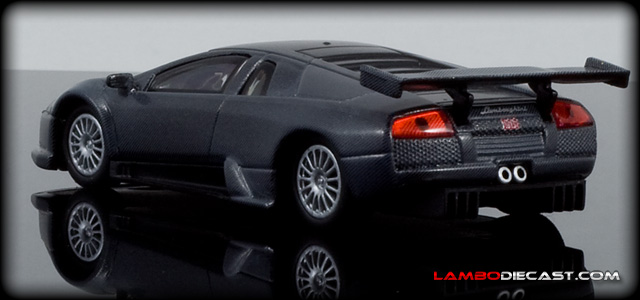 A nice scale car based on the Lamborghini Murcielago R-GT as it was developed by Reiter Engineering in Germany, this 1/64 model is built by Kyosho.
Lamborghini Countach LP500S
1/64 by Kyosho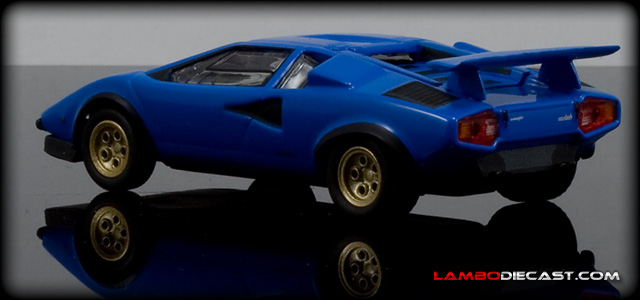 Naturally Kyosho also made a Walter Wolf Countach LP500S that actually had the correct color, only the typical Canadian flags present on most of Wolf's cars aren't there on this 1/64 model.
Lamborghini Countach LP500S
1/64 by Kyosho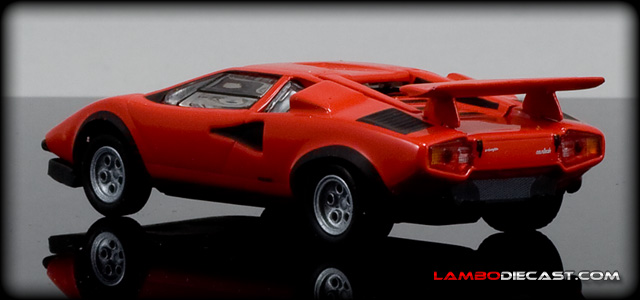 This is a really nice 1/64 scale model of the red Lamborghini Countach LP500 S made for Walter Wolf, nicely recreated by Kyosho in this smaller scale.
Lamborghini Miura P400
1/64 by Kyosho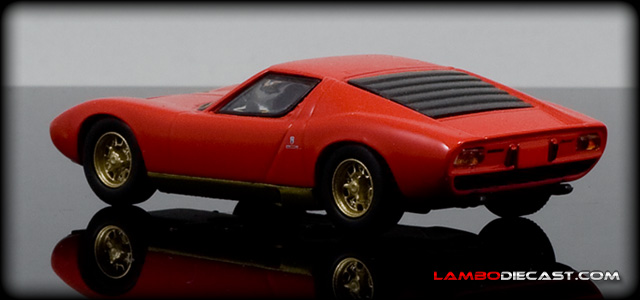 Naturally the legendary Lamborghini Miura couldn't be missing from the collection of 1/64 scale models made by Kyosho a few years ago, especially finished in the classic red shade.