Lamborghini - page 76
Lamborghini Gallardo Raeder Motorsport
1/43 by Minichamps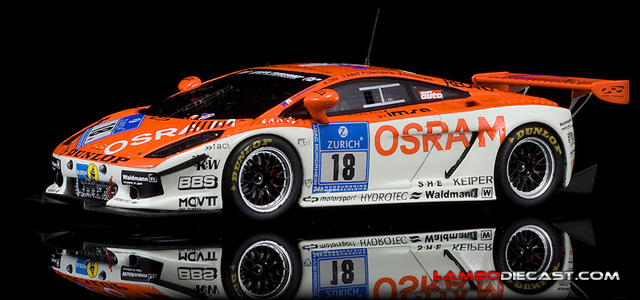 This highly customized Lamborghini Gallardo ran in the 2007 Nurnburgring 24h race, were it was entered by Raeder Motorsport. Minichamps made a stunning 1/43 scale model of this unique V10.
Lamborghini Miura Concept
1/43 by Mondo Motors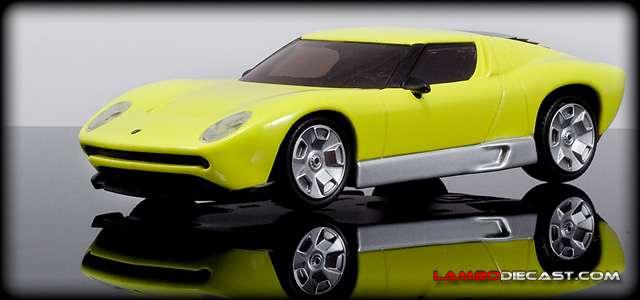 Back in 2006 Lamborghini unveiled an amazing concept, a stunning car based on the legendary Miura from the Sixties, unfortunately it would never be built, so we have to revert to a scale model.
Lamborghini Diablo SV
1/64 by Kyosho
A very small model, but highly detailed, this red Lamborghini Diablo SV (pre-1999 model) has been reproduced in 1/64 scale by Kyosho. Note the SV scripting on the side.
Lamborghini Diablo 2wd
1/64 by Kyosho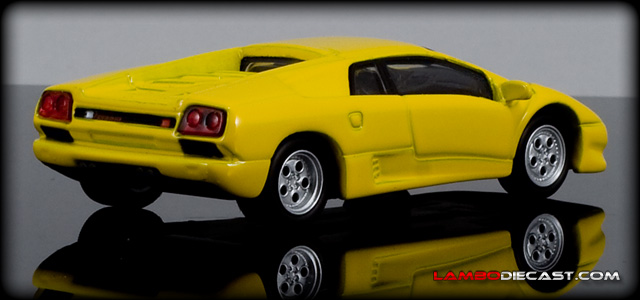 This nice little, yellow Lamborghini Diablo has been created by Kyosho in a small 1/64 scale, but that doesn't mean it isn't nicely detailed, because it is.
Lamborghini Countach LP500S
1/64 by Kyosho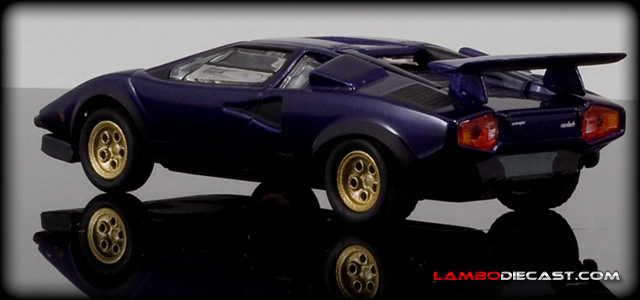 This little, 1/64 scale model recreation by Kyosho of the Walter Wolf Lamborghini Countach is nicely detailed, too bad the color isn't really correct, but that doesn't mean this won't be a nice addition to your collection.
Lamborghini Gallardo 5.0
1/64 by Kyosho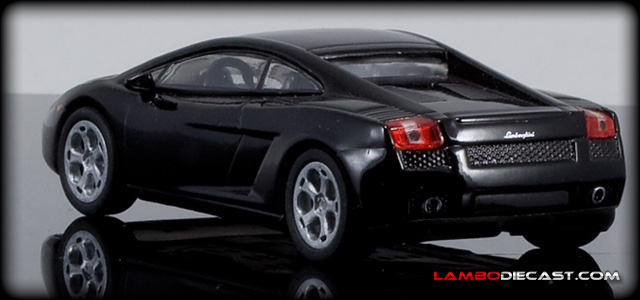 Even the very popular Lamborghini Gallardo has been recreated in the small 1/64 scale by world renowned Kyosh. This model is rather small, but still nicely detailed.
Lamborghini Murcielago R-GT
1/64 by Highspeed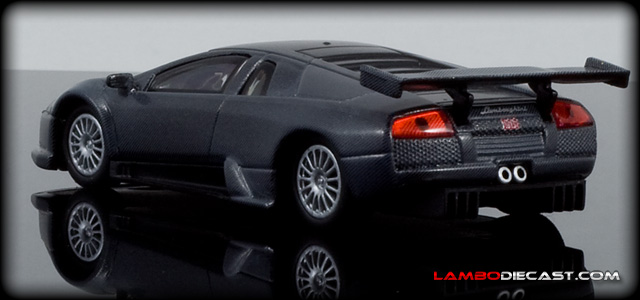 A nice scale car based on the Lamborghini Murcielago R-GT as it was developed by Reiter Engineering in Germany, this 1/64 model is built by Kyosho.
Lamborghini Countach LP500S
1/64 by Kyosho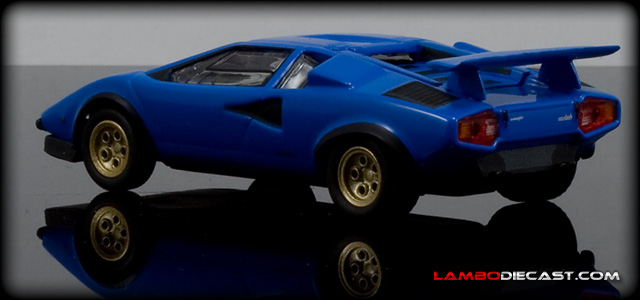 Naturally Kyosho also made a Walter Wolf Countach LP500S that actually had the correct color, only the typical Canadian flags present on most of Wolf's cars aren't there on this 1/64 model.
Lamborghini Countach LP500S
1/64 by Kyosho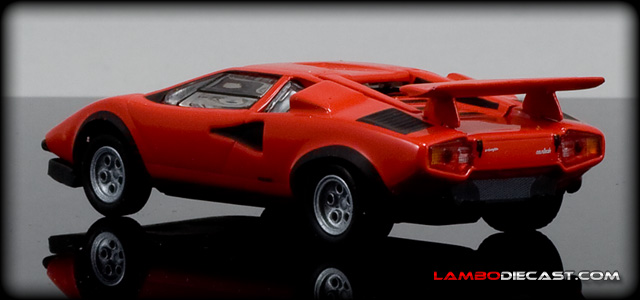 This is a really nice 1/64 scale model of the red Lamborghini Countach LP500 S made for Walter Wolf, nicely recreated by Kyosho in this smaller scale.
Lamborghini Miura P400
1/64 by Kyosho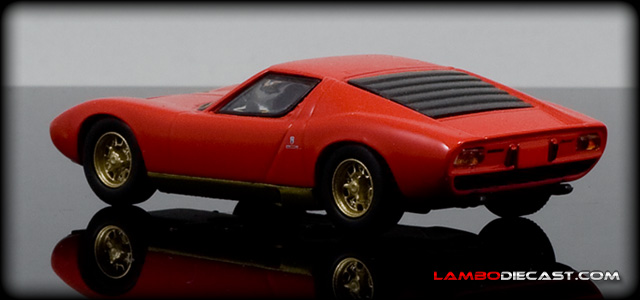 Naturally the legendary Lamborghini Miura couldn't be missing from the collection of 1/64 scale models made by Kyosho a few years ago, especially finished in the classic red shade.
Lamborghini Miura Jota
1/64 by Kyosho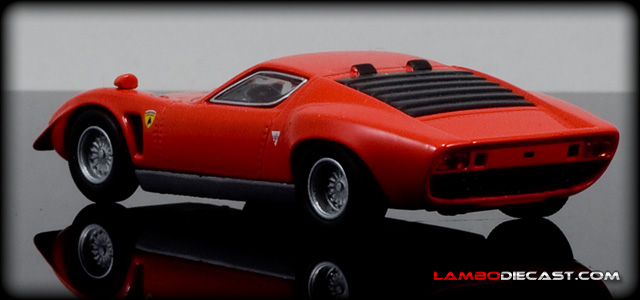 An actual scale car from the one and only Lamborghini Miura Jota once built by Bob Wallace, now in a 1/64 scale model from none other than Kyosho.
Lamborghini Silhouette P3000
1/64 by Kyosho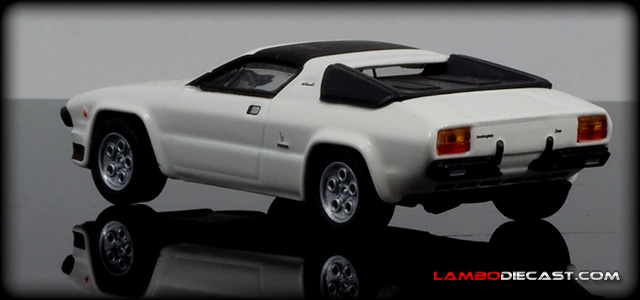 This is a 1/64 scale model of the very rare Lamborghini Silhouette, the first real convertible production car made at Sant'Agata. This Kyosho model looks really nice by the way.
Lamborghini Espada Series I
1/64 by Kyosho
The Italian Rolls Royce, as the Lamborghini Espada was often called, was a high performance V12 super car that seated four. Kyosho made a very nice 1/64 scale model of it.
Lamborghini Jarama S
1/64 by Kyosho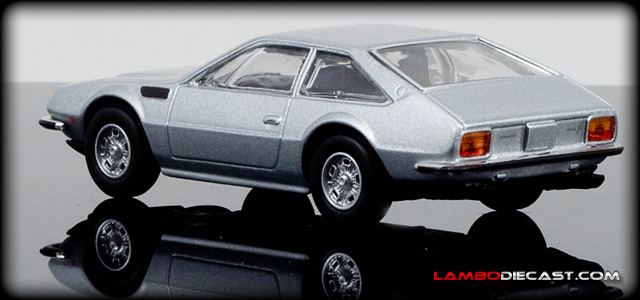 The Lamborghini Jarama might be one of those forgotten Raging Bulls, but remember this is still a V12 powered super car from the Sixties, now in 1/64 scale model made by Kyosho.
Lamborghini Diablo GT
1/43 by Kyosho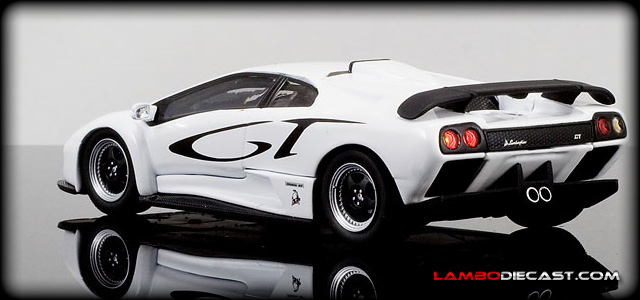 This nice little 1/43 scale model of the limited edition Lamborghini Diablo GT made by Kyosho even features an opening engine cover revealing a small V12 reproduction