By now you might have guessed that I got the entire set of five different shades on the AUTOart-made 1/18 scale LB-Silhouette WORKS Huracan GT, and this red one is the final one, for now, we never know if AUTOart suddenly decides to release more shades in the future.
The background information on the LB-Silhouette WORKS Huracan GT I have put together in my review of the Bianco version, so I'm not going to repeat it here again, this is the most extreme conversion available from LB-Works, Liberty Walk, or Kato-san, depending on how you want to describe it, heavily inspired by racing in Japan, the LB-Silhouette series are virtually street-legal race cars, based on regular production models from Lamborghini, Ferrari, and a few more.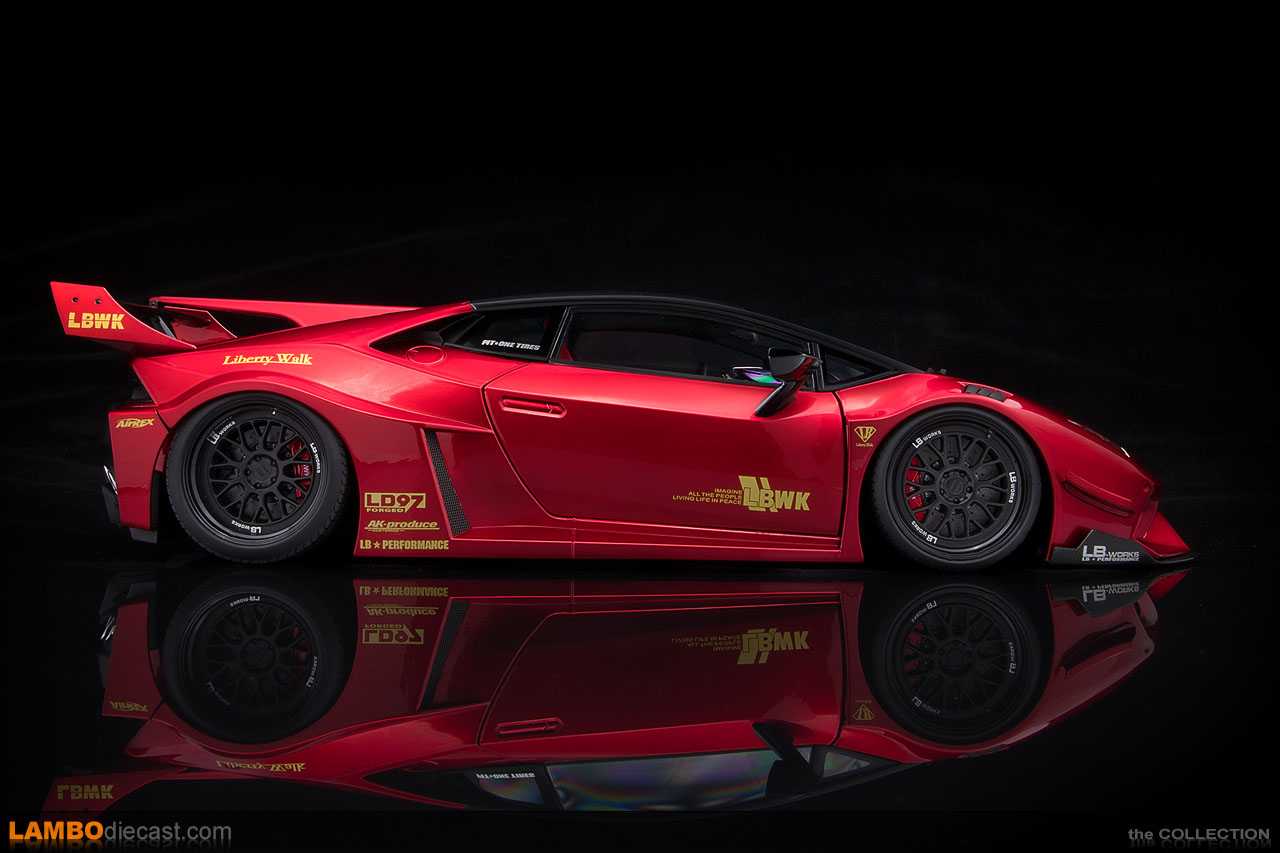 Over here in Europe, both the Bianco and the Giallo versions arrived first, the subsequent Nero, Verde, and Rosso came a month later, so now I own all five shades, I can compare them side by side, and I just know the question about which one is my favorite is just around the corner, so here I go: white is stunning, I love the red line on it with the two-tone interior, but I have to admit this red metallic is absolutely breathtaking on her own, I love this shade, the black wheels with color-coded calipers look amazing and are tucked nicely into the wheel wells.
Add the touches of red on the seats, central console, dashboard, and door panels, and you have a very nice-looking model overall, going for gold decals on the exterior is the perfect choice, and while the earlier Aventador in a similar shape came with gold wheels, I feel the glossy black ones are right at home on this Huracan conversion.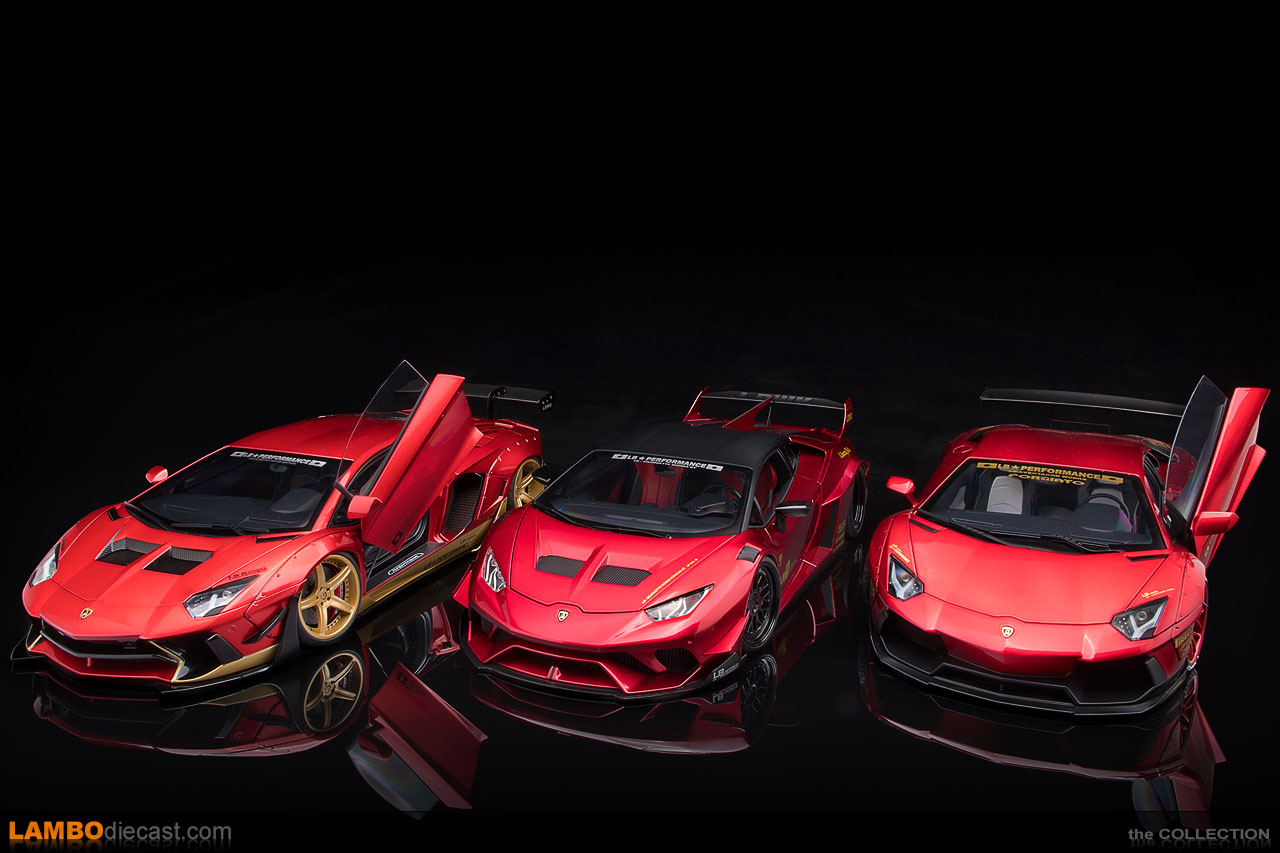 Item 79128 is simply described as 'Red' on the official AUTOart models website, but we all know this is a special shade of metallic red, sometimes referred to as Rosso J and later Rosso Veneno, even the Urus Concept was revealed in this darker metallic red, on the Liberty Walk LB-Works Lamborghini Aventador Limited Edition AUTOart called it Hyper Red, while on the earlier Liberty Walk LB-Works Lamborghini Aventador it was Red Metallic, now it's just Red, but it looks amazing nonetheless.
Originally released in August 2023.
our RATING
| | | |
| --- | --- | --- |
| Exterior | | 9/10 |
| Interior | | 8/10 |
| Engine | | 8/10 |
| Accuracy | | 9/10 |
| Overall rating | | 9/10 |
Original price on August 18, 2023 : € 275