AUTOart calls this version of their LB-Silhouette WORKS Huracan GT the 'Pearl Green' one, and it's a very intense shade of green, to say the least, if you compare it to the LB-Works Limited Edition Aventador, the V12 pales next to this very saturated Verde, I wouldn't even call it Verde Mantis or Verde Selvans, it's a shade on its own, and it looks amazing.
This specific AUTOart release of the LB-Silhouette WORKS Huracan GT comes once again with black LB-Works wheels, all five shades do by the way, but this model comes with color-coded brake calipers behind the cross-spoke rims, a very nice touch of color when you fit black wheels, especially the rear ones come with a very deep 'lip', I love that style.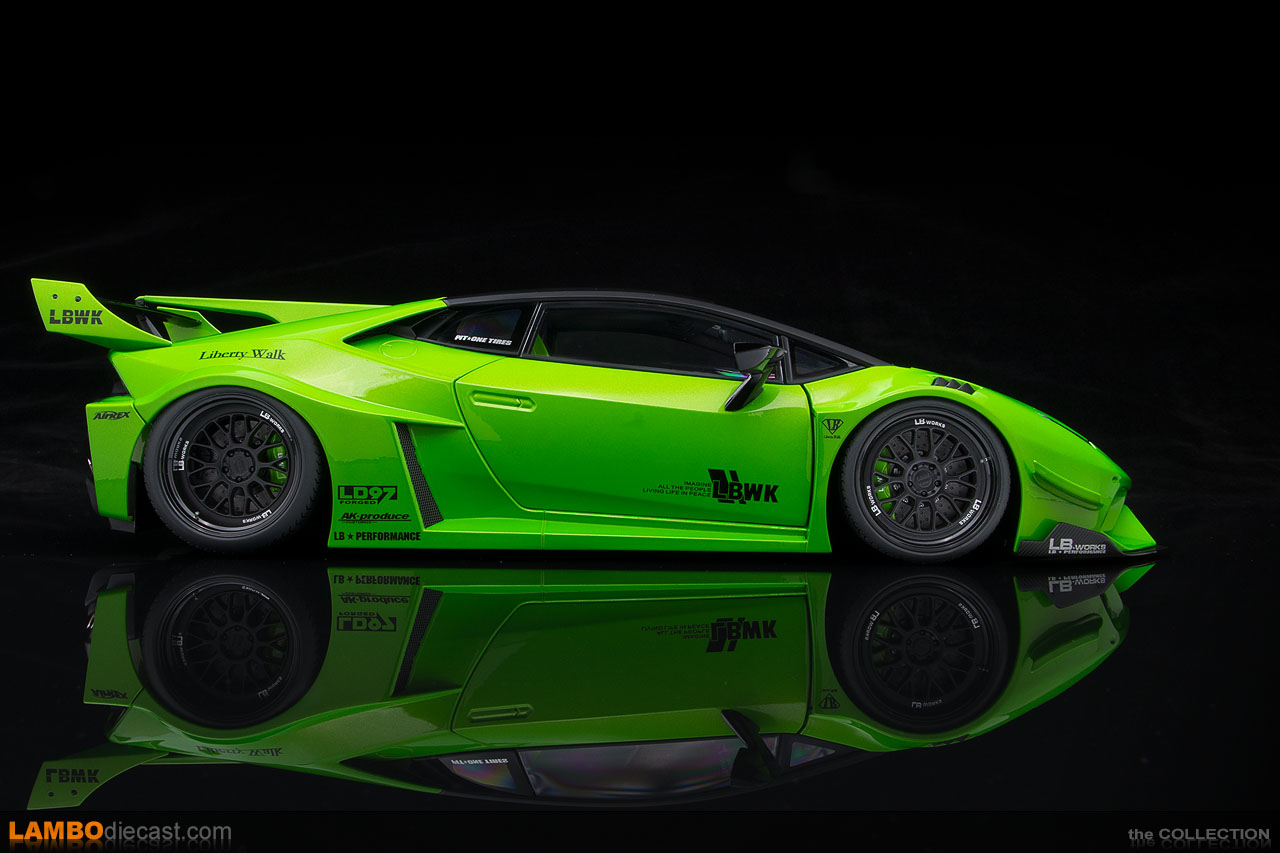 I also like the fact AUTOart went with two-tone interiors inside these LB-Silhouette WORKS Huracan GT models, in this case the central part of the seats, the lower dashboard, part of the central console and the doorrest are all finished in bright green to match the exterior, and it looks great, a very nice touch from AUTOart.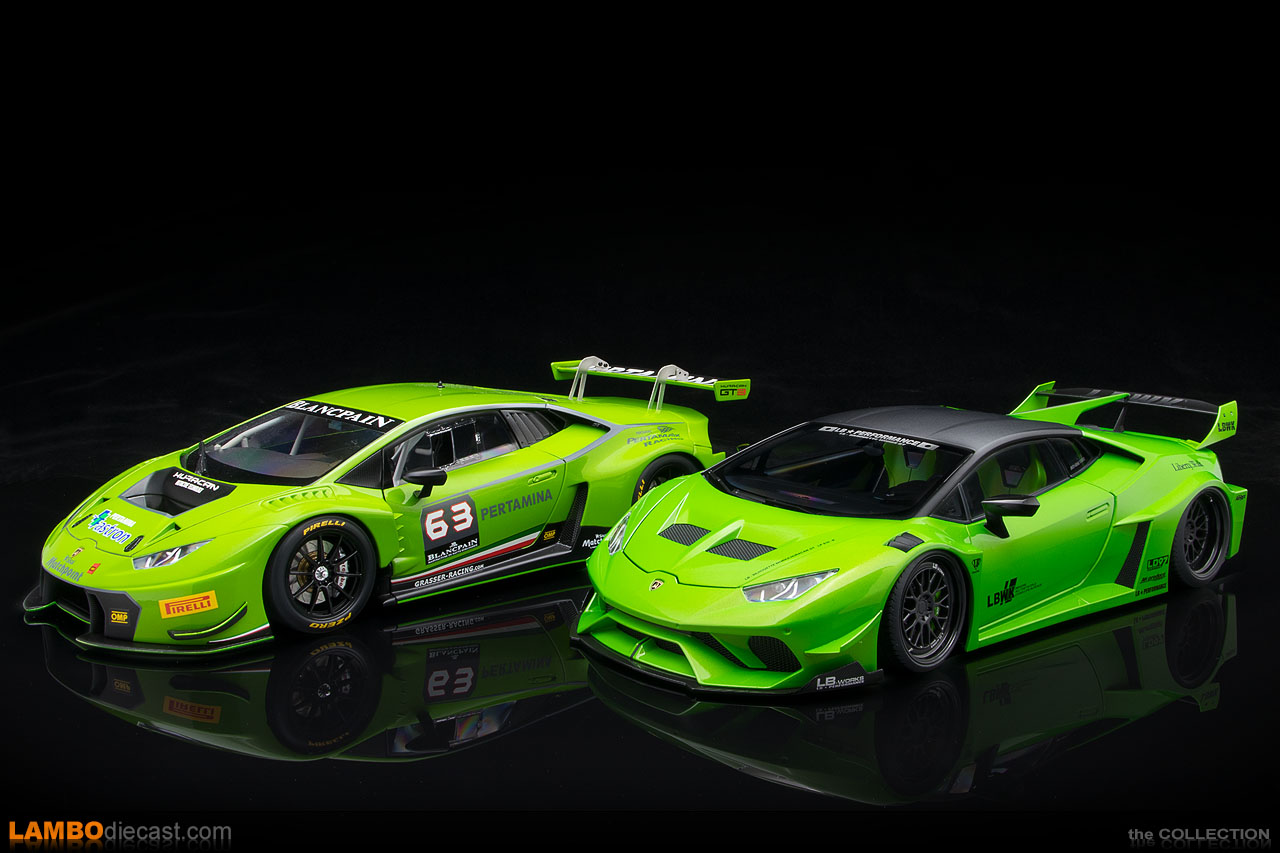 As I know for a fact the entire LB-Silhouette series fro LB-Works has been inspired by racing, I just had to put this car next to the factory original Squadra Corse version of the Lamborghini Huracan, the GT3 version in green, which again shows just how saturated this Pearl Green is on the LB-Silhouette WORKS Huracan GT.
Originally released in August 2023.
our RATING
| | | |
| --- | --- | --- |
| Exterior | | 9/10 |
| Interior | | 8/10 |
| Engine | | 8/10 |
| Accuracy | | 9/10 |
| Overall rating | | 9/10 |
Original price on August 18, 2023 : € 275