For some odd reason, AUTOart decided to release two new shades on their older 1/18 scale Lamborghini Centenario Coupe model (they are also doing the same on the Roadster version later on), the first one they called 'Arancio Argos', the other being this one, finished in the stunning Verde Artemis shade, a special green metallic paint used for the limited edition Lamborghini Murciélago 40th Anniversary from 2003.
On the Murciélago anniversary edition Lamborghini went with titanium finished wheels and an interior in a combination of black and white leather, on this Centenario, AUTOart mimicked that combination, the wheels still have the black carbon fiber add-on for ventilation, but the wheels themselves are finished in a titanium shade too.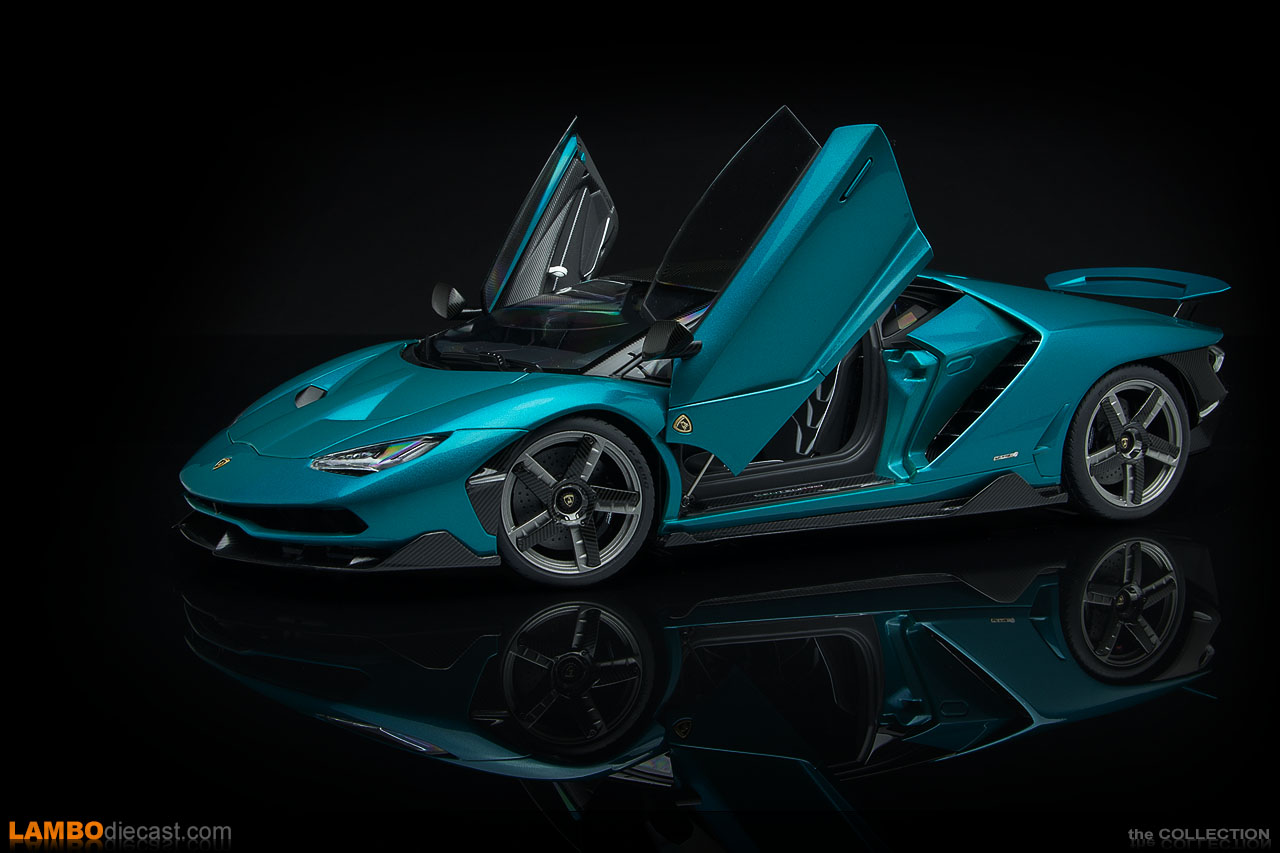 As for the interior, the Centenario lightweight carbon fiber sports seats are fitted, but with a touch of white on the piping and the central section, very nice and classic looking, there is even a white Raging Bull logo on both headrests, a great detail.
When looking underneath the removable engine cover, you'll notice quite some detail on this AUTOart 1/18 replica, and strangely enough, they opted for red suspension springs ... while there is not another touch of red anywhere on this model, with black brake calipers I would have gone for black springs too, but that might just be my opinion.
I really like the glossy carbon fiber finish on this Verde Artemis Lamborghini Centenario LP770-4 from AUTOart, I have to admit I haven't found any evidence this specific shade also exists in real life on one of the 20 actual Centenario, but it does look good nonetheless, I love the clear carbon-fiber roof with the white lines.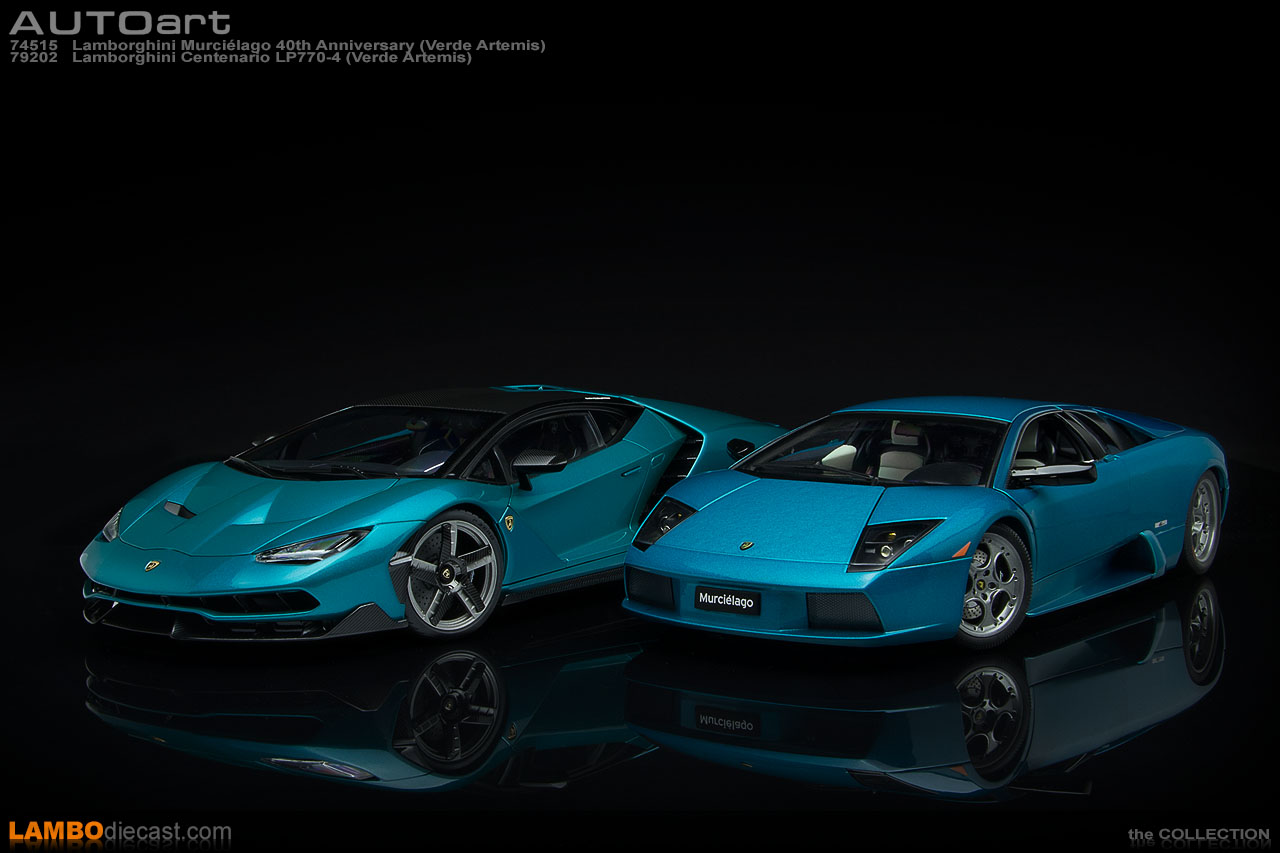 To make one thing clear, I just had to put this new AUTOart Lamborghini Centenario next to their older Murciélago 40th Anniversary for comparison ... and no, the shade is not exactly the same, but both models on their own are absolutely stunning, and I love the understated look of these two brutal Lamborghini models in this shade.
Originally released in June 2021.
our RATING
| | | |
| --- | --- | --- |
| Exterior | | 9/10 |
| Interior | | 9/10 |
| Engine | | 8/10 |
| Accuracy | | 7/10 |
| Overall rating | | 9/10 |
Original price on June 20, 2021 : € 280