Chrome - page 1
Lamborghini Aventador LP700-4
1/87 by AUTOart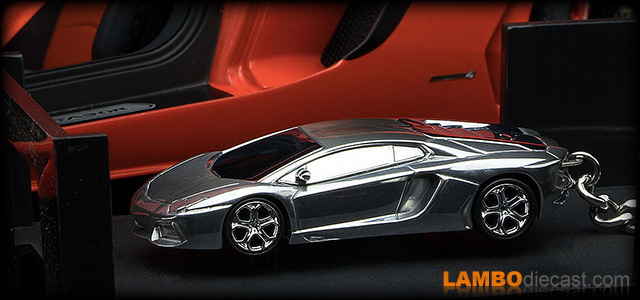 The Lamborghini Aventador LP700-4 as a chrome-plated aluminum 1/87 scale AUTOart keychain is just another must-have for my collection.
Lamborghini Countach LP400
1/43 by Minichamps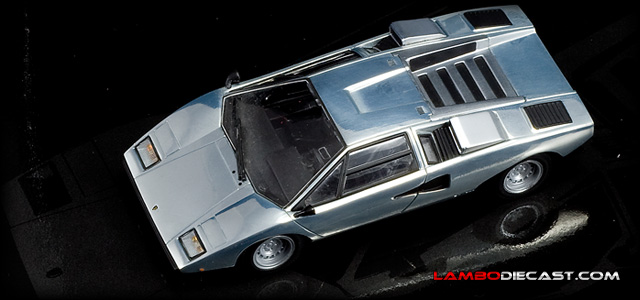 This specific model is chrome plated and inside a nice display box. Minichamps made this Countach LP400 model to celebrate the 40th Anniversary of Automobili Lamborgini SpA.
Lamborghini Countach LP400
1/87 by AUTOart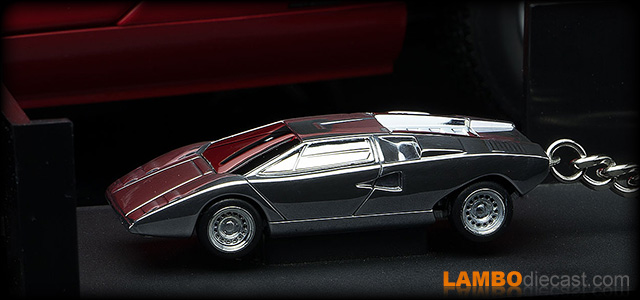 The beautiful 1/87 scale Lamborghini Countach LP400 Pericope as a key chain made by AUTOart, I just had to get the entire series of 4 Lamborghini.
Lamborghini Countach LP500S
1/43 by Altaya
The by now legendary Lamborghini Countach has been turned into a scale model countless times, but still this 1/43 model from the Altaya chrome collection is different.
Lamborghini Diablo 2wd
1/18 by Bburago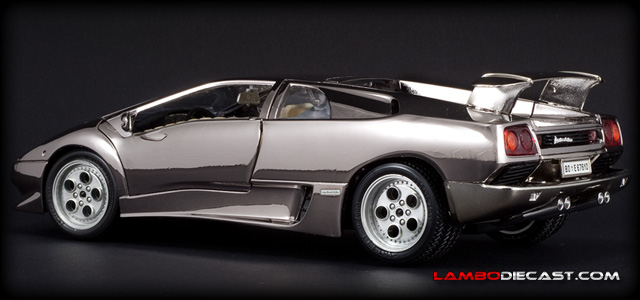 A very limited edition from the mid-Nineties, a chromed version of the Lamborghini Diablo made by Bburago in 1/18 scale.
Lamborghini Diablo VT 6.0
1/43 by Altaya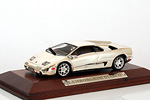 The third model in the Altaya chrome collection of Lamborghini, this is the Diablo VT 6.0 edition, the swansong of the Diablo range.
Lamborghini Gallardo 5.0
1/43 by Altaya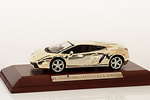 Set on a nice wood plate and covered with a plastic case, this limited edition Gallardo from the Altaya chrome collection sure looks nice.
Lamborghini Miura P400
1/43 by Altaya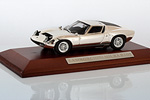 One of the Lamborghini models in the 1/43 chrome collection by Altay, this is the legendary Lamborghini Miura P400.
Lamborghini Miura P400SV
1/87 by AUTOart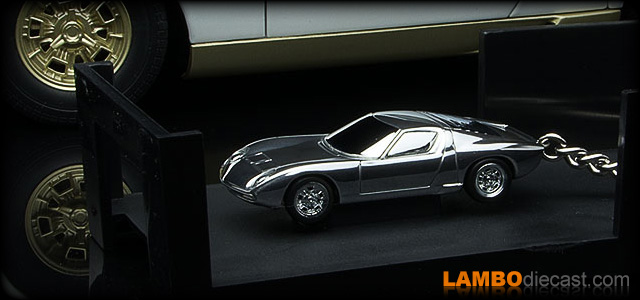 AUTOart released a series of four Lamborghini keychains, this one is the legendary Miura SV, made from aluminum and chrome-plated, she's a beauty
Lamborghini Murcielago R-GT
1/87 by Schuco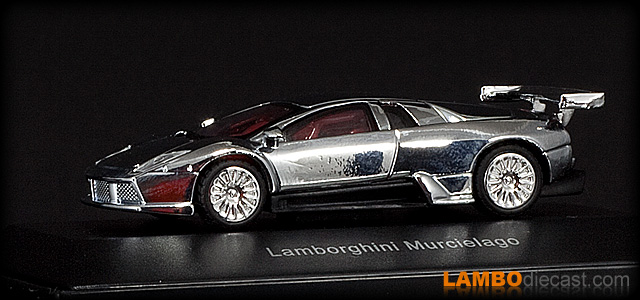 A very small 1/87 scale model of the Lamborghini Murcielago R-GT race car made by Schuco, finished in a stunning chrome look.
Lamborghini Reventon
1/87 by AUTOart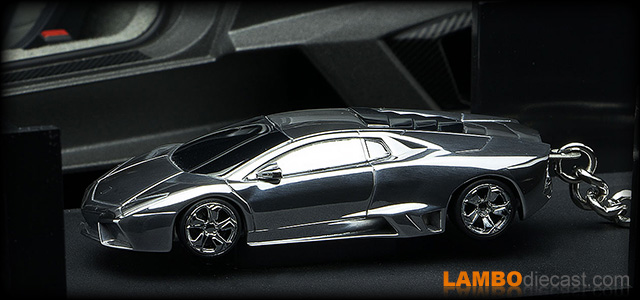 I love the Lamborghini Reventon, hence I have several scale models of this limited edition V12 from Sant'Agata, this 1/87 key chain by AUTOart just had to be added to the collection.