Black - page 7
Lamborghini LM 002
1/18 by Kyosho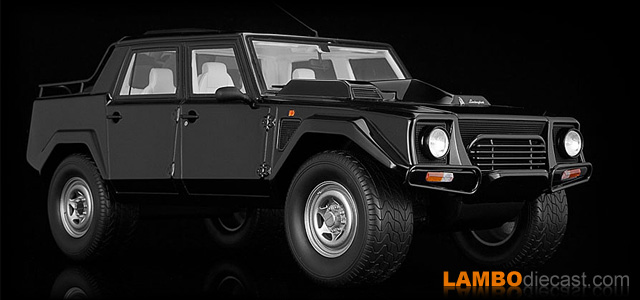 Finally, another large 1/18 scale model of the Lamborghini LM002, the predecessor for the Urus we know today, this black Kyosho model is just amazing.
Lamborghini LM 002
1/43 by Provence Moulage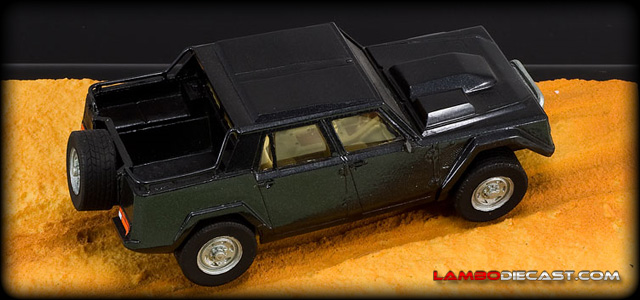 This is a very rare kit, made by French based Provence Moulage, this 1/43 scale model of the impressive Lamborghini LM002 is highly sought after today.
Lamborghini LM 002
1/43 by Minichamps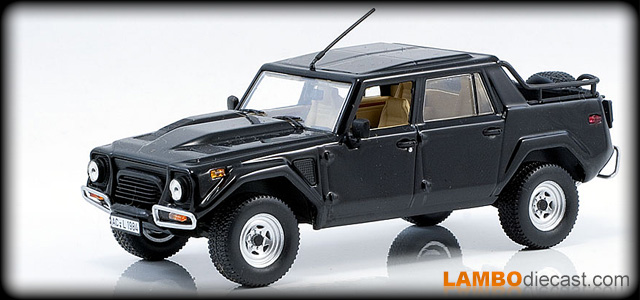 I actually really like the massive LM002, so I naturally got the 1/43 version made by Minichamps in black.
Lamborghini Miura LB-Works
1/18 by GT Spirit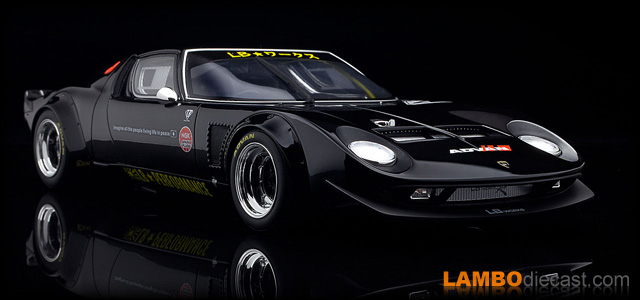 Fear not, this is not a real Lamborghini Miura that has been cut up to add wide fenders, this is a replica turned into an LB-Works by Kato-San recreated in 1/18 scale by GT Spirit
Lamborghini Miura P400
1/87 by Unknown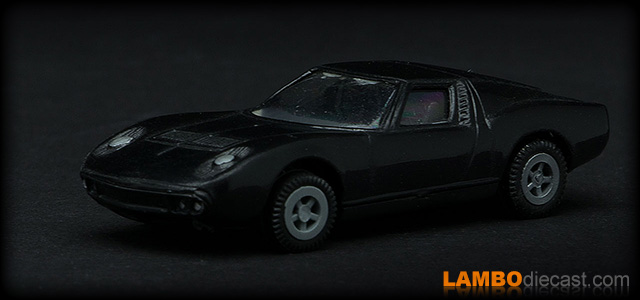 The Lamborghini Miura P400 in the famous HO scale, mostly used for model trains.
Lamborghini Miura P400SV
1/18 by Kyosho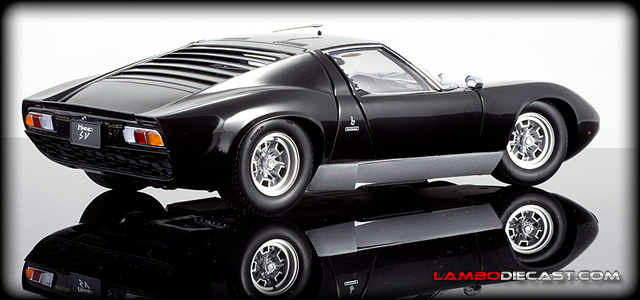 I already own several Kyosho Miura models, but this black SV edition just couldn't be missing from my collection, so when I found one at a decent price I added it to the list at once.
Lamborghini Miura SVJ
1/43 by Kyosho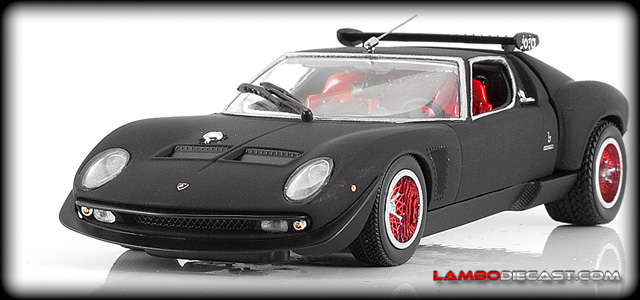 A very special car, the Lamborghini Miura SVJ version, some sort of Jota replica, here in stunning matte black made by Kyosho in 1/43 scale.
Lamborghini Miura SVR
1/18 by Kyosho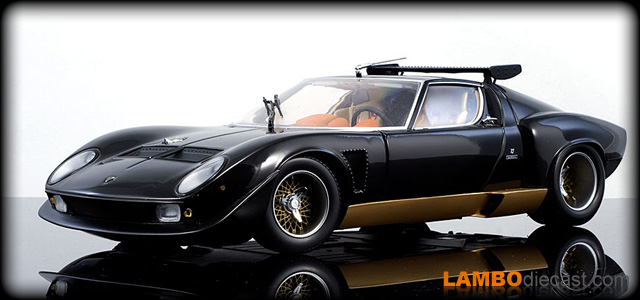 Perhaps not a real, existing car, but this black edition of the legendary Lamborghini Miura SVJ by Kyosho in large 1/18 scale is truly amazing and very nicely detailed
Lamborghini Murcielago 6.2
1/18 by Hotwheels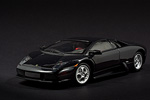 This metallic black Lamborghini Murcielago looks really nice with the two-tone interior in black and red, 1/18 model by Hotwheels.
Lamborghini Murcielago 6.2
1/18 by AUTOart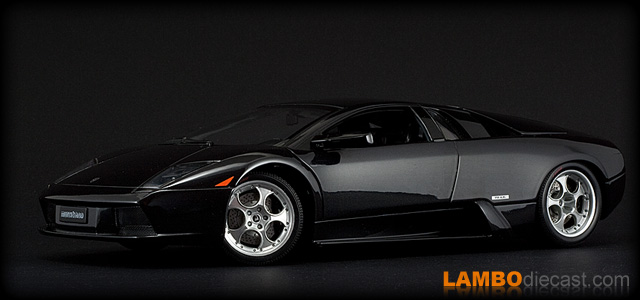 Remember the Murcielago that was introduced back in 2001? Well at the IAA in Frankfurt Lamborghini showed two cars, one in yellow ... and one in this intimidating black. So I just had to get a 1/18 from AutoArt.
Lamborghini Murcielago 6.2
1/18 by Welly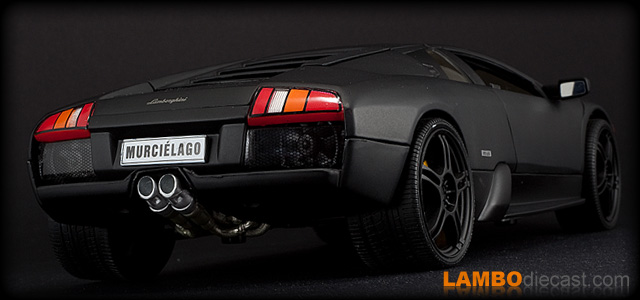 I've been wanting to add this matte black Lamborghini to my collection for a while now, but not at the normal price. In the end I found it on sale, the 1/18 Welly made custom Murciélago.
Lamborghini Murcielago Concept
1/18 by AUTOart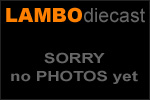 Finally, the third color from AUTOart on the Lamborghini Murciélago Concept, the black on black version of the Barchetta that would become the Murciélago Roadster production version.
Lamborghini Murcielago JLOC Le Mans
1/43 by Ebbro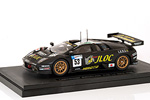 The magnificent 2007 edition of the Lamborghini Murcielago JLOC race car reproduced in 1/43 scale by Ebbro and finished in black
Lamborghini Murcielago JLOC Le Mans
1/43 by Ebbro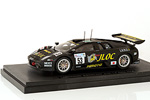 The black 2006 edition of the awesome Lamborghini Murcielago JLOC Le Mans version made by Ebbro in a nice 1/43 scale
Lamborghini Murcielago LP640
1/18 by AUTOart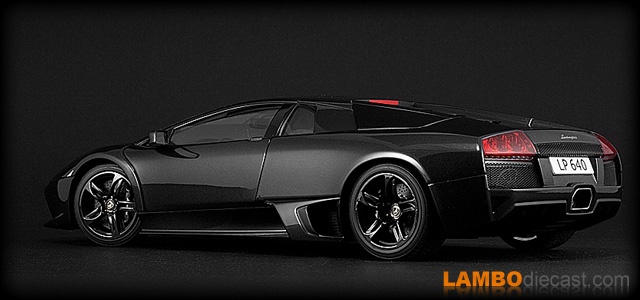 The fourth shade of the Murcielago LP640 in 1/18 by AutoArt, the Nero Aldebaran over black interior and black wheels.