I didn't buy one of the expensive MR made Lamborghini Huracan EVO models in 1/18 scale, I'm still hoping someone will make this new V10 in 1/18 scale for a reasonable price, while I was looking around online I came across this strange thing ... a 3D puzzle of the Lamborghini Huracan EVO in 1/18 scale, I clicked 'add to cart' and a few days later the box arrived.
Now this isn't a diecast model, so I didn't expect too much from it, especially for a €30 price, but still, it comes with nicely done wheels, which turn, brake disks, which don't turn, and orange brake calipers to match the body color of this puzzle.
The lower part, the wheels, tires, calipers, bumper inserts, side sills, rear diffuser, and exhausts are plastic parts that go together before you open the plastic bag with the puzzle parts ... which are also made from rigid plastic by the way, nicely done.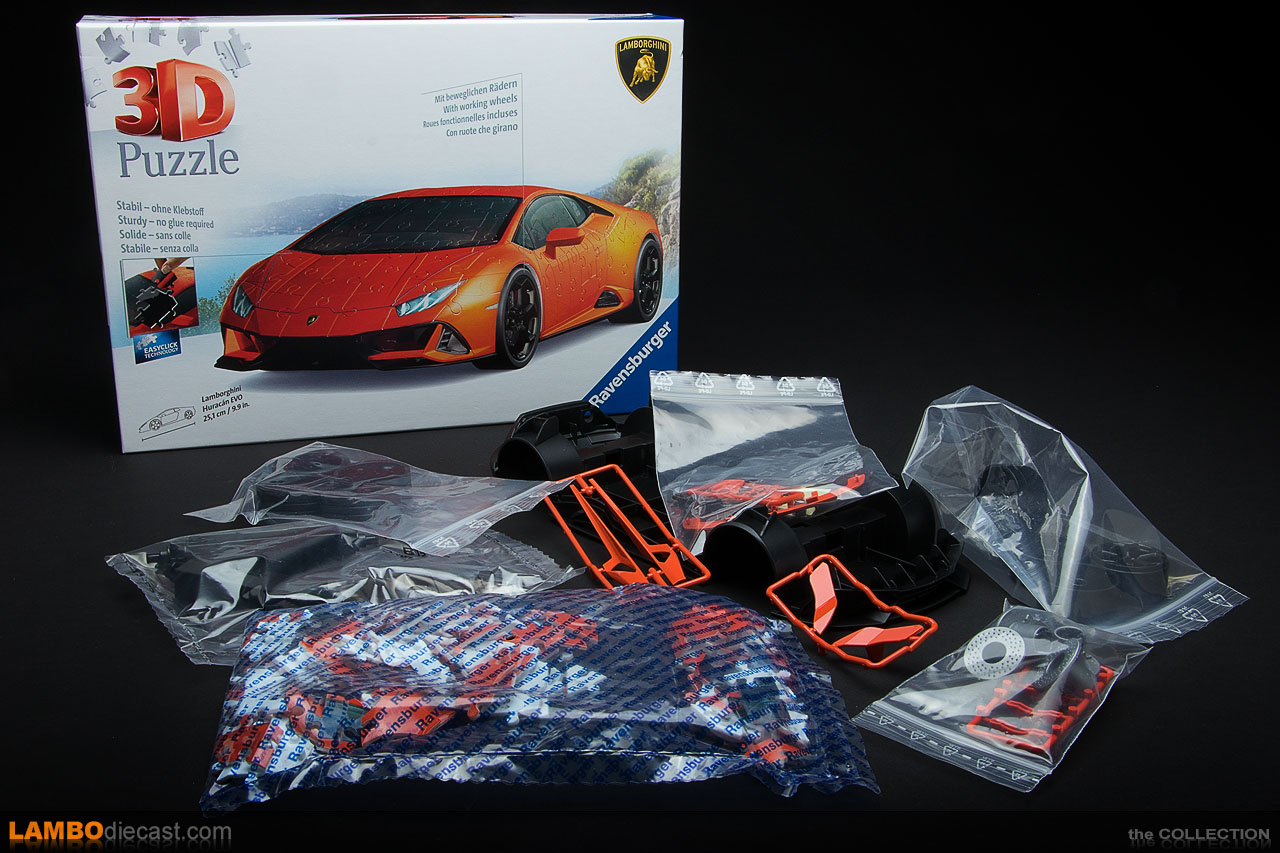 Some of the parts you have to bend into an angle, and this sometimes isn't as easy as they make it look, also the plastic puzzle parts fit nicely together, but in the end, you get a rather flimsy model, especially when you try to fit it onto the plastic chassis with the wheels ... took me five tries before I got the body onto it in one piece, but that might be me.
Bottom line
This is just a toy, for this price I didn't expect more from it, but it looks nice once you get it together, and the scale looks decent enough next to one of my AUTOart made Lamborghini Huracan LP610-4, so I don't regret adding this to my collection, I had some fun putting it together, and now I have it in my display case trying never to touch it again to avoid breaking it.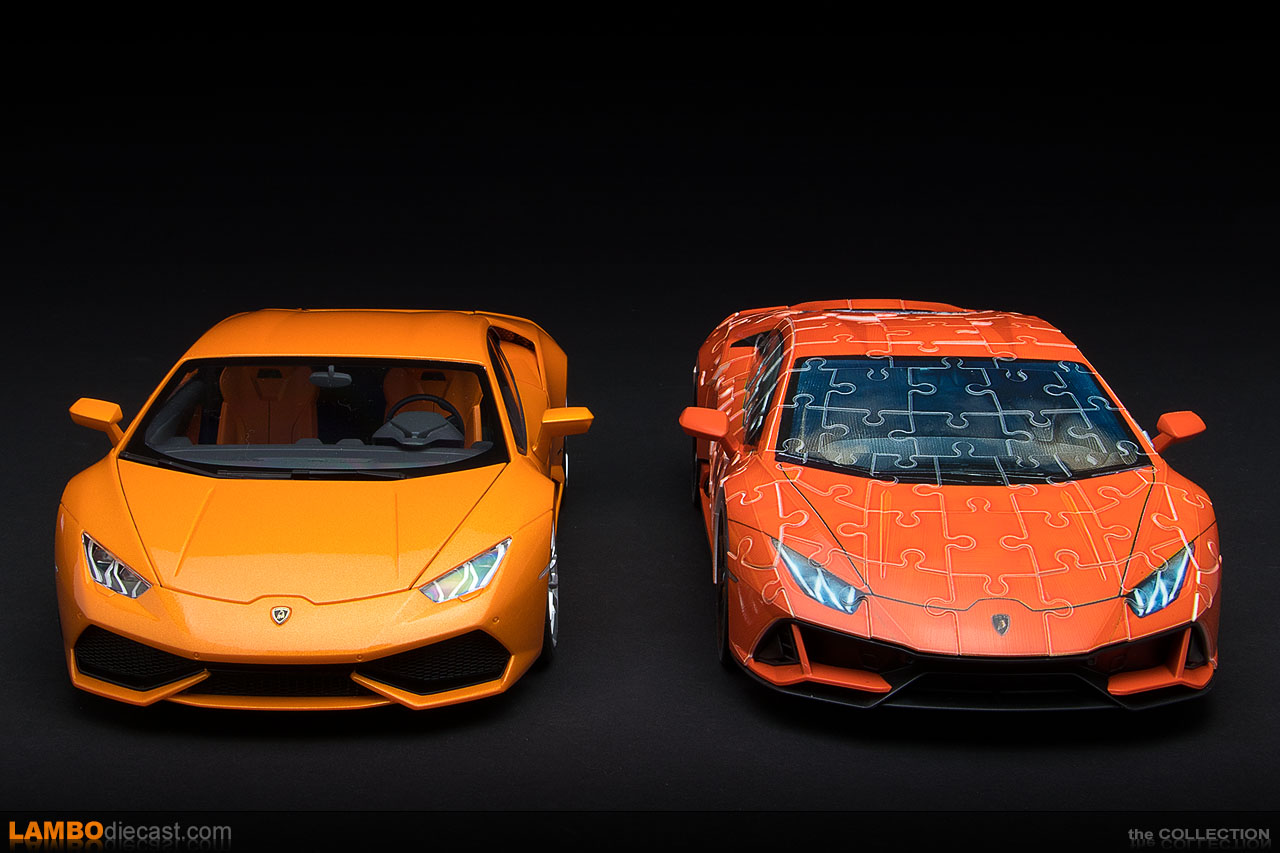 All in all a fun item to have in my collection, but I'm still hoping someone will make a real 1/18 diecast or sealed model for a more economical price.
Originally released in August 2020.
our RATING
Exterior
6/10
Interior
Not visible
Engine
Not visible
Accuracy
7/10
Overall rating
6/10
Original price : € 30