Ok, I know what you are thinking about me adding this model to my collection ... and I haven't changed my mind about fantasy models, if it doesn't exist in real life I am not interested in adding it, like this bright green Lamborghini Terzo Millennio in 1/24 scale by Bburago ... so what was I thinking ordering this one?
Fear not, I also bought the more correct, dark grey shade from Bburago on this little Terzo Millennio, and I would rather have liked them to do a larger 1/18 scale model too, but I invested into one of the MR versions on this one of a kind, all-electric Lamborghini model so I'm not really looking into getting another larger version, but these €15 toys are interesting, so much so that I bought the two shades.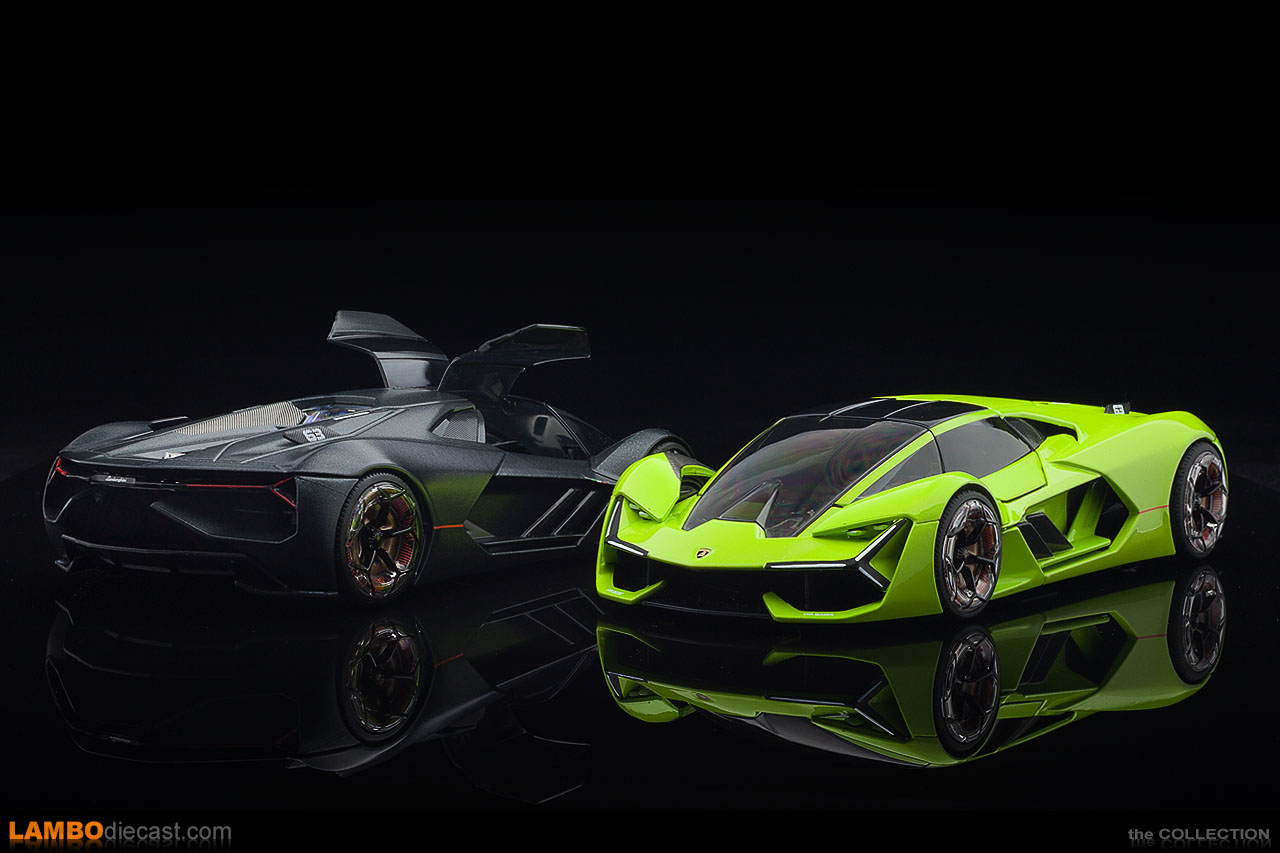 So what about this green Terzo Millennio ... it doesn't exist in real life, so why bother? Let me explain ... by the time you are reading this review I have already taken apart this model ... I am going to modify her into something different, which doesn't exist either, but what I would have liked Lamborghini to do next with their Terzo Millennio, so it doesn't matter if this one doesn't exist in real life ... what she will end up looking like really doesn't exist, and will never exist.
I do have to admit this green makes it easier to see all the intricate design and styling Lamborghini put into the Terzo Millennio concept car, the dark grey hides a lot of details like a black shade would, and while the real concept car doesn't even have an interior, this small scale model does ... and you can even open the doors in true gullwing style to admire the futuristic dashboard and steering wheel.
For €15 each, these 1/24 scale Bburago models are rather nicely done, some detail is still present, but don't expect AUTOart quality or attention to detail, that is not what these models are meant to be, these are really toys that are given as a present to a child to play with ... or to fans like me that just try to buy anything with a Raging Bull crest on the hood.
Bottom line
The 1/18 range of Bburago and Maisto models are very decent, one sad detail is the fact Bburago tends to make the model smaller than 1/18 scale to fit inside the standard box, but other than that they are rather nice value for money.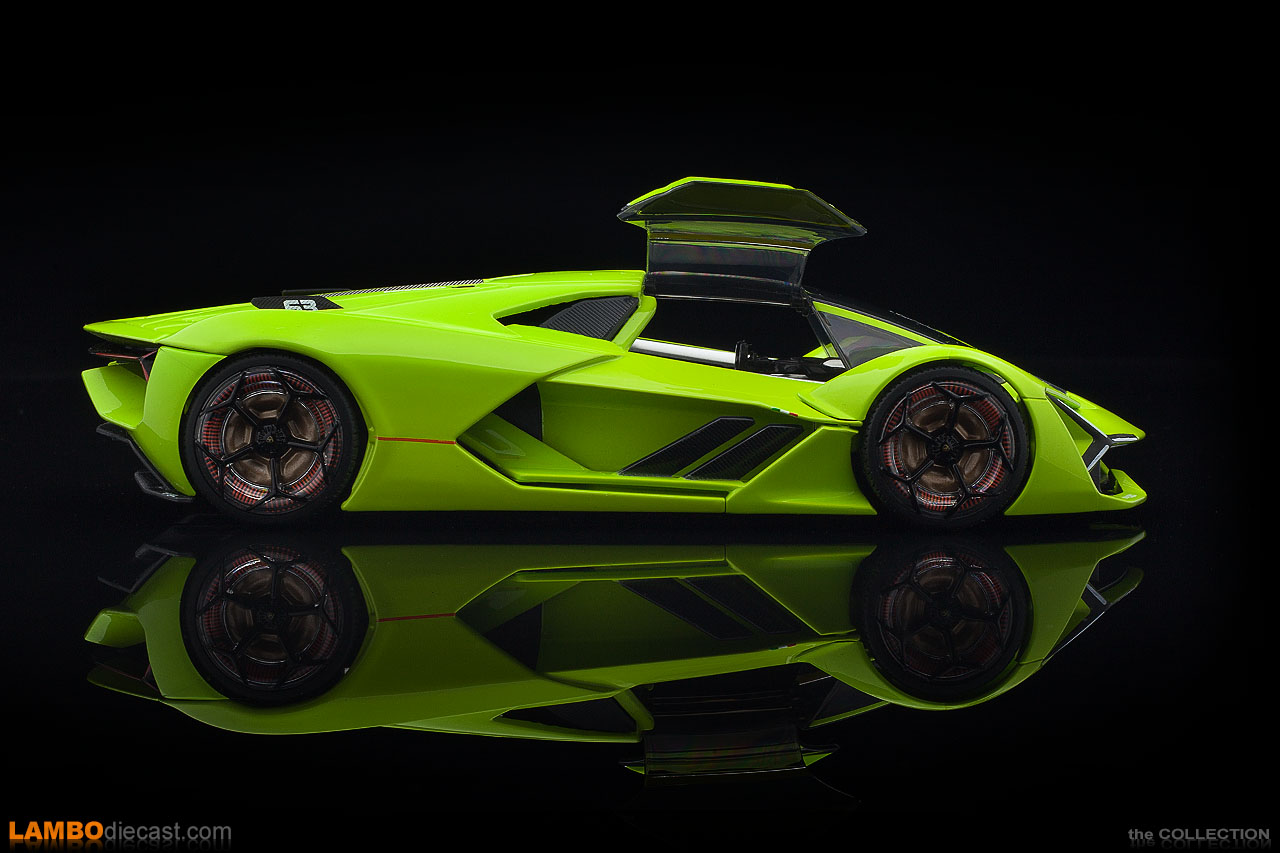 When it comes to these smaller 1/24 scale models the attention to detail dilutes a little, the front wheels are fixed for instance, the finishing is a bit worse all around ... the 1/18 models are low end collector models, but the 1/24 models are really just toys to be honest, but still a nice to have in my collection.
our RATING
Exterior
7/10
Interior
6/10
Engine
Not visible
Accuracy
7/10
Overall rating
7/10
Original price : € 15