AUTOart initially released five shades on the Lamborghini Aventador SVJ flagship model, starting with Giallo Tenerife, followed by Blu Glauco, and a month later the very special Viola Pasifae, Rosso Efesto, and Verde Alceo, the launch color created specifically for the Aventador SVJ by Lamborghini, and arguably one of the best shades on this limited edition model from Sant'Agata.
Seven months later, in May 2022, AUTOart decided to add the very nice Blu Nethuns to their Aventador SVJ lineup, and it seems they weren't even finished either, in August 2023 they add two more shades to the six earlier ones, Nero Nemesis and this amazing Bianco Asopo, and more importantly, they listened to collectors and fitted bronze wheels on this metallic white Bull, and it looks absolutely stunning.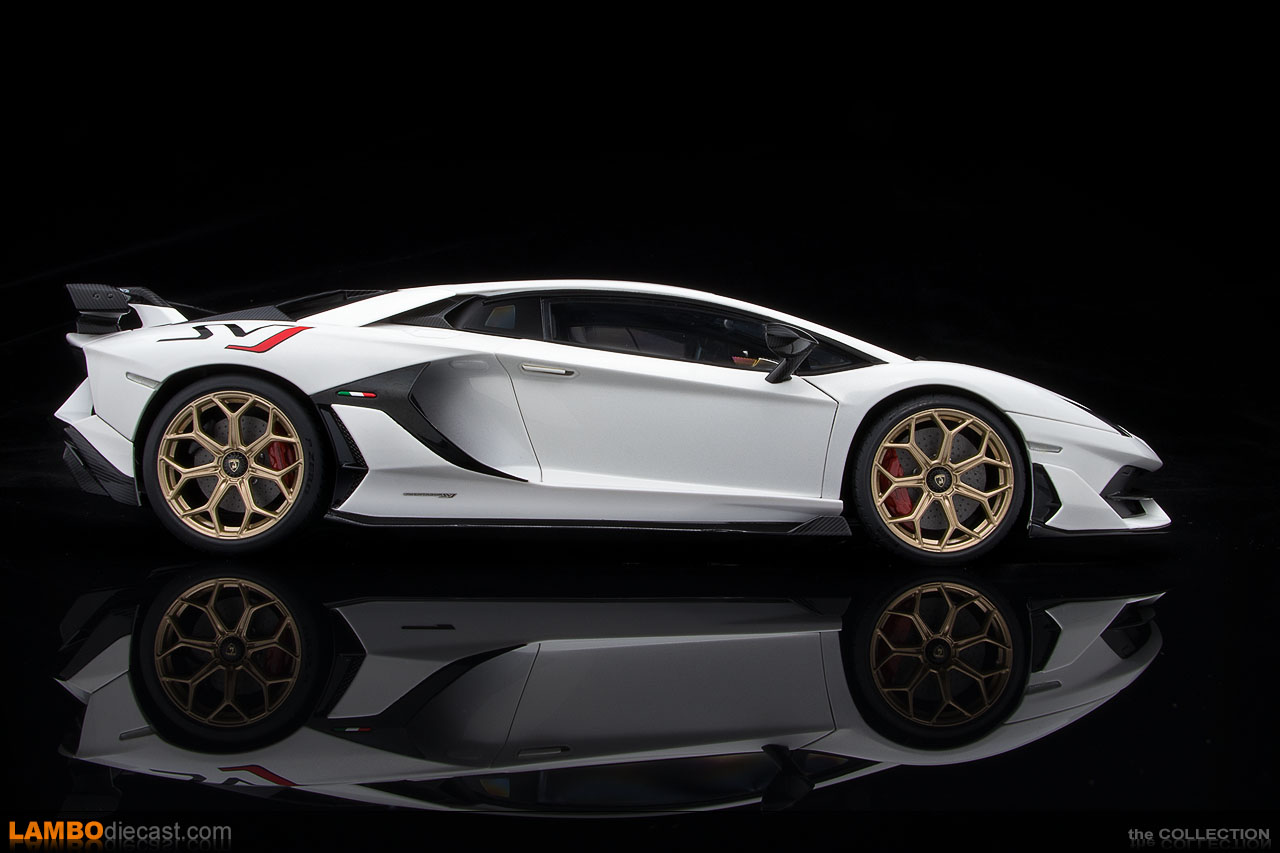 But wait, there is more, AUTOart will release Arancio Atlas next month too, so in total there will be nine different Lamborghini Aventador SVJ colors from AUTOart, just as they did with the original Aventador LP700-4 about a decade ago.
You know I like my launch spec models, and I still love the Verde Alceo version from AUTOart on the Aventador SVJ, but this Bianco Asopo has quickly risen to a very close second spot on my favorite list, the red calipers, the bronze wheels, the inverted Bianco Leda interior, it is just an amazing package overall, and I love this new addition to the collection.
This Bianco Asopo comes with bronze-finished Leirion forged wheels complete with center-lock nuts in black over red calipers that match the red J on the large SVJ scripts above the rear wheels, the look is just complete that way, absolutely stunning.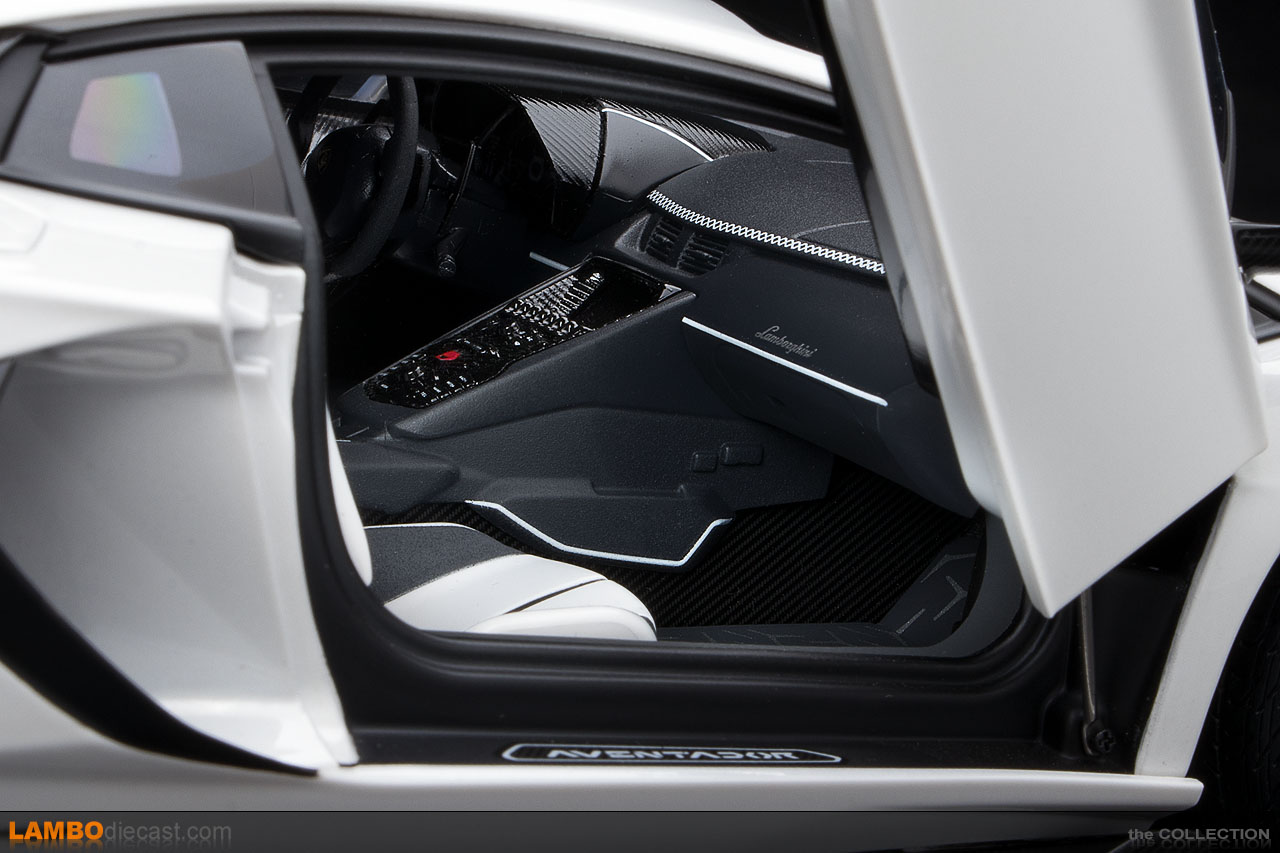 The interior inside this new Bianco Asopo Aventador SVJ from AUTOart is an Ad Personam bespoke option in real life, with Bianco Leda on the outer shoulders of the carbon fiber, lightweight seats, but also on the central part of the seats while the Y-shape on the seatback and pillow are now inverted to Nero Ade, even the door pull loops are white while we see cross stitching in white on the dashboard too, beautiful if you ask me, I do feel it's a bit odd they went with gold Raging Bull logos on the headrest instead of white, but that's about the only remark I have on this new release.
Originally released in August 2023.
our RATING
| | | |
| --- | --- | --- |
| Exterior | | 9/10 |
| Interior | | 8/10 |
| Engine | | 8/10 |
| Accuracy | | 9/10 |
| Overall rating | | 9/10 |
Original price on August 18, 2023 : € 300