Nearly 16 years I managed to buy one of my most prized Lamborghini 1/18 scale models, the blue Countach Quattrovalvole with white interior, in 2007 this was a €58 model, by 2023 the price had gone up quite a bit, if you can even find one listed for sale.
Back in 2007, Kyosho released the Countach Quattrovalvole in two different shades, the magnificent blue on white one I liked best, but also a white on black one, I couldn't afford buying two of these models at that time, and I already had the white on white Countach LP500S from Kyosho in the collection, so adding another white Countach wasn't high on my priority list ... sadly by the time I wanted to add this white QV it had become very rare, and expensive.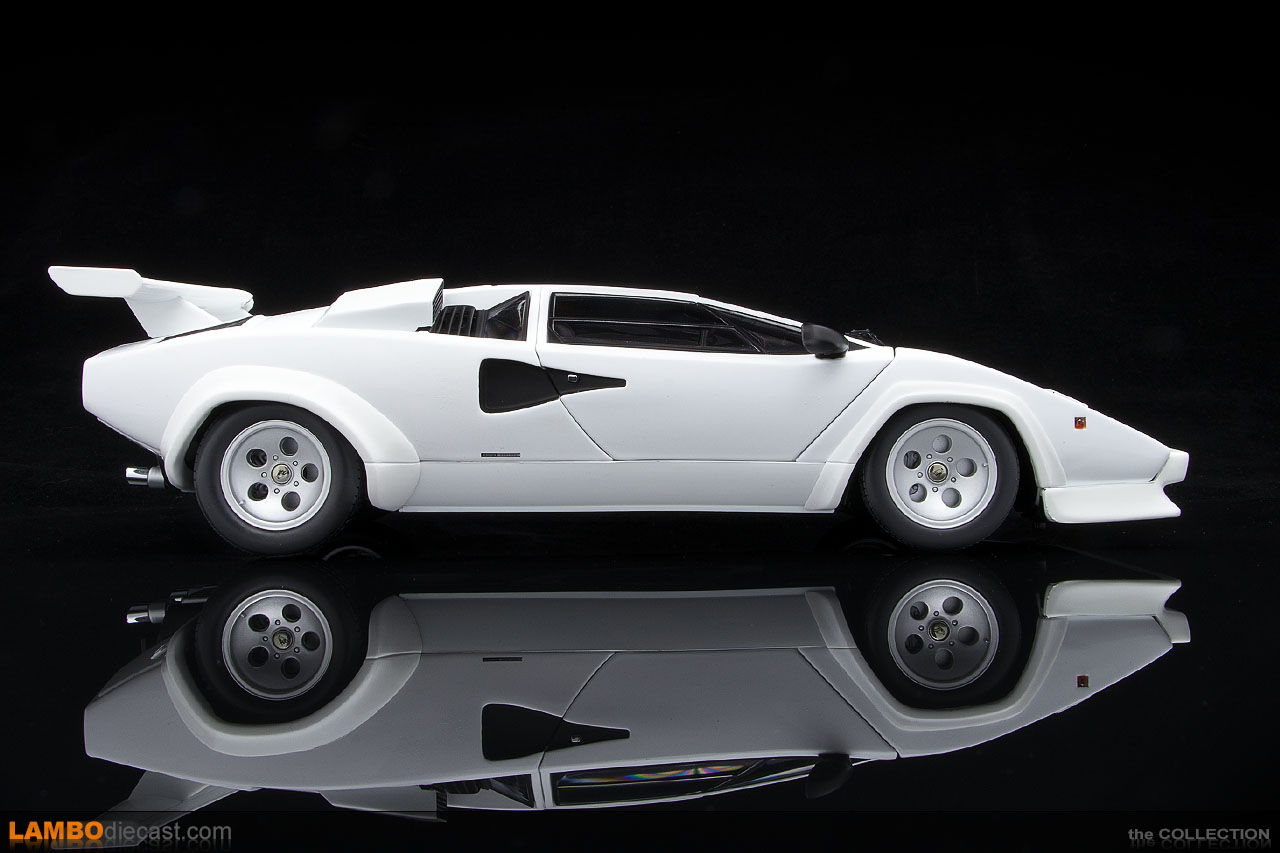 I kept an eye out for this elusive Kyosho-made Countach Quattrovalvole all-opening diecast, especially after I managed to add the sealed resin version Kyosho released in colaboration with GT Spirit, but that one was a 1988 1/2 model with the side skirts, and a white interior, which looks amazing, very detailed, but it didn't open, so when I finally found a listing for this classic diecast, I just had to hit that 'buy now' button.
If you look at the current value of this model, or at least what I paid for it, this one had a 500% increase, not bad over a period of 16 years since new, but I just love how this model looks, don't get me wrong, I still love the blue on white Countach Quattrovalvole, but there is something about a white Lamborghini Countach that just gets me every time I see one.
And if you look at the detail photos of this model, you can't but admire how good these classic Kyosho diecast models were back then, sure it isn't a perfect 1/18 scale replica of the real Lamborghini Countach, but neither are the AUTOart ones, and let's not forget the fact that it was the Lamborghini Countach that got me into collecting scale models cars and my passion for Lamborghini, and the Quattrovalvole is arguably the best looking one, at least for me, with the wide wheels, wheel arches and massive rear wing.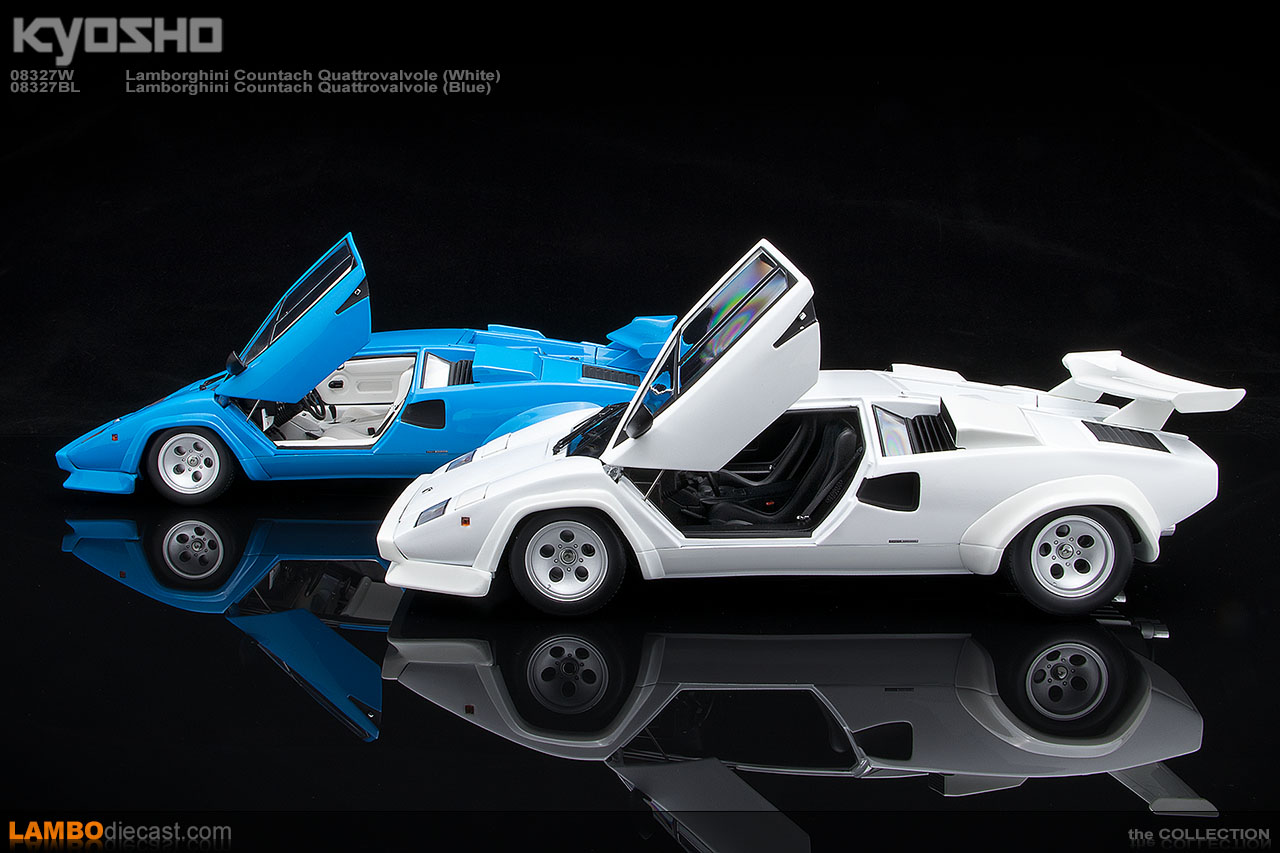 Finally having both Kyosho-made 1/18 scale Lamborghini Countach Quattrovalvole diecast models is another major milestone in my collection, I only need to find two more Kyosho Countach, the LP400 in dark blue over white and the gold one to have one of each Countach Kyosho released on a 1/18 scale.
our RATING
| | | |
| --- | --- | --- |
| Exterior | | 9/10 |
| Interior | | 8/10 |
| Engine | | 8/10 |
| Accuracy | | 9/10 |
| Overall rating | | 9/10 |
Original price on April 11, 2023 : € 300